SHAUN OF THE DEAD

(2004)

Tout commence comme une comédie typiquement british. Shaun et Ed vivent une existence des plus banales, le premier devant supporter de jeunes collègues arrogants dans un magasin de TV, tandis que Ed profite du chômage pour rester affalé sur le sofa toute la journée, à boire des bières et à jouer à des jeux vidéos. Leur train-train quotidien sera bouleversé par l'invasion inexpliquée de zombies cannibales…




Titre original : SHAUN OF THE DEAD 

Genre(s) : Comedy, Horror

Durée : 99 minAnnée : 2004Pays : UK | FranceLangue(s) : EnglishCouleur : ColorRatio : 235 : 1

Son : Dolby Digital EX| DTS-ES

Sortie France : 1970-01-01Sortie US : 1970-01-01

Autre(s) Titre(s) :
Argentina - Muertos de risa
Bulgaria (Bulgarian title) - Шон и мъртвите
Brazil - Todo Mundo Quase Morto
Canada (French title) - Shaun et les zombies
Czech Republic (DVD title) - Soumrak mrtvých
Spain - Zombies Party (Una noche... de muerte)
Finland (video box title) - Shaun of the Dead
Finland (TV title) - Shaun, kuolleiden kunkku
France - Shaun of the Dead
UK (working title) - Tea-Time of the Dead
Greece (DVD title) - To xysimo ton nekron
Greece - Το ξύσιμο των νεκρών
Croatia - Noć glupih mrtvaca
Hungary - Haláli hullák hajnala
Italy - L'alba dei morti dementi
Lithuania - Zombiu karalius
Mexico - El desesperar de los muertos
Poland - Wysyp zywych trupów
Portugal - Zombies Party - Uma Noite... de Morte
Romania - Lupta cu zombi
Serbia - Šon živih mrtvaca
Russia - Зомби по имени Шон
Slovenia - Noc neumnih mrtvecev
Turkey (Turkish title) - Zombilerin Safagi
Ukraine - Зомбi на iм'я Шон
Uruguay (video title) - Muertos de risa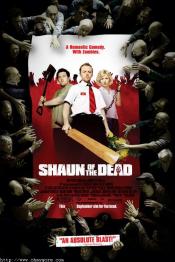 - VOS COMMENTAIRES (ancienne version pour ceux qui n'ont pas de compte Facebook) -

Attention, vous laissez des commentaires sur le film et non sur la critique ou le site.
Tout commentaire injurieux, raciste ou déplacé sera supprimé par la rédaction.

jbapt555
- 16/07/2013 à 19:54
# 16
Oh ce film... qu'il est.. hilarant, est tellement cool, et ces acteurs vraiment prenants, difficile de faire mieux en matière de rigolade. Ici peu de scènes gores mais très bien réalisées. J'adore c'est tout

Sa note:
10/10
Cannibalor
- 29/10/2010 à 09:33
# 15
Hilarant! Un grand moment de comédie gore!
Sa note:
9/10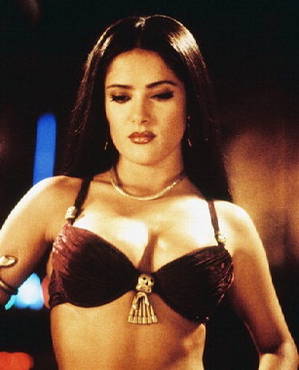 groumphillator
- 24/04/2010 à 05:55
# 14
Enorme !

Débordant de clins d'oeil et de private joke Shaun s'est immédiatement imposé comme LA référence du genre. Rarement un film aura a ce point frappé pile poil dans sa cible, faire de l'humour potache avec des zombis qui bouffe tout Londres, fallait le faire, fallait l'oser et fallait y arriver. Depuis nombreux son ceux qui s'y sont essayer, la plupart y ont laissé leur dents.

Mention particulière pour la scène d'entrée dans la meute de zombi avec le mobile et pour la discussion sur le regard des chiens.
Sa note:
9/10
bugsy
- 15/11/2009 à 13:18
# 13
fun!!!ca change!! a voir!!!
Sa note:
8/10
pet-pet
- 08/04/2009 à 12:56
# 12
Bon film (pour un film "froggy"), car sans cette petite touche britannique, le film n'apporte que très peu d'intérêt en lui même.
il manquerai de scène un peu plus trash comme celles qui était présentes dans Hot Fuzz (même réal, même acteurs principaux).elles aurai pu souligner le caractère comique du film.
Mais il ne faut pas oublier de souligné que se film n'est pas a regarder comme un film d'horreur (comme j'ai eu l'erreur de le faire, lors du premier visionage), mais plus comme un moment de franche rigolade entre potes avec un bon petit packs de Kro sur la table du salon.
je met un 7, car se film joue avec les grands classique du genre, en particulier les nombreux chefs d'œuvres de roméro.

sympa, drôle, divertissant, sans trop de violences et de gore, donc pour moi, un film pour tous. mais de la a dire qu'il s'agit d'un film exception j'emmet quelques réserves, j'ai préféré Hot Fuzz, même si pas dans le même registre.
Sa note:
7/10
Hereydd
- 13/02/2009 à 13:33
# 11
Perso un des films de zombies les plus acceptables,avec une certaine utilité,avec une certaine dose d'humeur REEl!
Sa note:
8/10
Yukisan
- 09/09/2008 à 18:50
# 10
Juste pour info pour ceux qui ont été conquis par cette humour anglais du trio... il y a bien sur Hot Fuzz... mais ils ont surtout commencé dans un petit bijou de série anglaise peu connu mais se trouve en téléchargement - Spaced

A voir...
Sin
- 17/07/2008 à 16:41
# 9
Le trio Wright-Pegg-Frost frise le culte, c'est déja un chef d'oeuvre et Hot Fuzz confirme leurs génie!
Post-tt
- 29/02/2008 à 13:29
# 8
L' approche fun du film prend tout de suite, les délires ne sont pas trop gros à avaler, cette variante du film de zombies est bien marrante et ne se prend pas au serieux.

On reconnait bien l'humour british, moi j'ai apprécié.

Je conseille
Sa note:
8/10
Isaiah
- 28/12/2007 à 03:18
# 7
Euh woody, Shaun n'est pas un film de Peter Jackson
Sa note:
10/10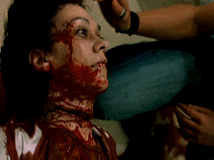 cendrillon is dead
- 22/12/2007 à 02:39
# 6
Plus de la rigolade quand meme que du cinéma. Un beau clin d'oeil à cette mascotte du genre horrifique et surtout prolifique!


Sa note:
7/10
woody
- 15/06/2007 à 15:29
# 5
Un film très drôle, parfois gore, mais toujours à prendre au second degré; Peter Jackson revient à ses premiers amours: les comédies horrifiques qu'il avait débuté avec "bad taste". La fin du film est une critique de la société d'une justesse impressionnante!
Sa note:
9/10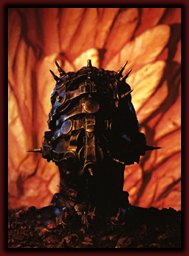 The Trooper
- 20/05/2007 à 10:38
# 4
sympa tes com' bertyran. hesites pas faire un coucou dans le forum :)


bertyran
- 14/05/2007 à 11:29
# 3
Décapant! E Wright impose son style dans ce film, où les zombies se font "shooter" à coup de 33 tours en pleine tête! Immédiatement culte! Entouré par une équipe de "loosers", Shaun, anti-héros par excellence nous embarque dans sa folle journée, sans temps mort, et où, comme il le dit lui même, les morts sont bien vivants!
Sa note:
9/10
Kaelin
- 20/03/2007 à 11:17
# 2
Vraiment drôle du début a la fin malgrès un début un peu lent de présentation des personnages.
Sa note:
9/10
Mitchthe
- 08/03/2007 à 14:34
# 1
Un grand moment de cinéma et de rigolade! à voit absolument ![url]
Sa note:
9/10
Laissez votre commentaire
Toutes les informations proviennent du site http://www.imdb.com
Cette page a été vue 8965 fois.