Filmographie de : Dave Bullock
Réalisatrice / Réalisateur :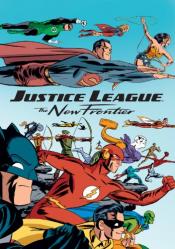 JUSTICE LEAGUE: THE NEW FRONTIER 
(Justice League: The New Frontier), de
Dave Bullock
(as David Bullock), 2008
Un nouvel épisode de DC Universe Animated Original Movies. Cet épisode se concentre sur ​​le pilote d'essai Hal Jordan (Green Lantern) et Martian Manhunter. On y retrouvera aussi Barry Allen (Flash), Superman, Wonder Woman, Batman... Dans les années 1950, une nouvelle génération de super-héros doivent unir leurs forces à celles des anciens et un gouvernement américain hostile pour combattre une menace qui pèse sur la Terre....