CABIN FEVER - FIEVRE NOIRE

(2002)

Pour fêter la fin de leurs études, Jeff, Karen, Paul, Marcy et Bert se sont organisés quelques jours de vacances dans un chalet perdu en pleine montagne. Ils sont bien décidés à profiter de leurs derniers moments d'insouciance avant leur entrée dans le monde du travail.
Lorsque l'un d'eux tombe malade, cela peut ressembler à un simple incident. Pourtant, ils vont vite découvrir que ce mal étrange et redoutable va transformer leur séjour en cauchemar absolu…




Titre original : CABIN FEVER

Genre(s) : Comedy, Horror

Durée : 93 min | 98 min (unrated director's cut) Année : 2002Pays : USA Langue(s) : English Couleur : Color Ratio : 235 : 1

Son : DTS| Dolby Digital

Sortie France : 2004-08-25Sortie US : 2003-09-12

Autre(s) Titre(s) :
(original title) - Cabin Fever
Argentina - Fiebre en la cabaña
Bulgaria (Bulgarian title) - Хижа на смъртта
Brazil - Cabana do Inferno
Canada (French title) - Fièvre noire
Germany - Cabin Fever
Spain - Cabin Fever
France - Cabin fever - fièvre noire
UK - Cabin Fever
Greece (transliterated ISO-LATIN-1 title) - To katafygio tou tromou
Greece - Το καταφύγιο του τρόμου
Croatia - Koliba straha
Hungary - Kabinláz
Italy - Cabin Fever
Japan (English title) - Cabin Fever
Japan - Kyabin fiba
Mexico - La cabaña sangrienta
Poland - Smiertelna goraczka
Portugal - A Cabana do Medo
Russia - Лихорадка
Turkey (Turkish title) - Dehsetin gözleri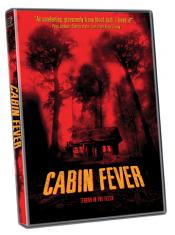 - VOS COMMENTAIRES (ancienne version pour ceux qui n'ont pas de compte Facebook) -

Attention, vous laissez des commentaires sur le film et non sur la critique ou le site.
Tout commentaire injurieux, raciste ou déplacé sera supprimé par la rédaction.

Cannibalor
- 17/11/2010 à 11:41
# 11
Mais c'est quoi tout ce foin pour ce film? Des effets spéciaux vraiment pas terrible, une action plutôt lente... Reste deux trois bonnes scènes mais franchement, là c'est de l'horreur basique, sans réelle intention...
Sa note:
4/10
nikoslempaleur
- 24/07/2009 à 00:05
# 10
JE TROUVE QUE CE FILM SORT du lot la contamination s'imisse ds les personnages petit a petit ce qui cré des conflits DE PLUS CERTAINES SCENES SONT VRAIMENT gore dé foi a la limite du repugnant j'ai adorer!!
Sa note:
9/10
Sin
- 17/07/2008 à 15:18
# 9
J'ai adoré, exellent film! Eli Roth est un de mes réalisateur préféré.
Julien
- 27/03/2008 à 20:42
# 8
Rien de très original dans CABIN FEVER mais il faut reconnaître qu'Eli Roth se débrouille plutôt bien et ne lésine pas sur le sanglant. Divertissant et fun par moment. Un bon film d'horreur.
Sa note:
7/10
Sebastien
- 20/02/2008 à 13:06
# 7
C'est un cauchemar certes, mais trop long, il aurait dû faire un court métrage ou un moyen. Ce film est meublé de scènes et de dialogues complètement cons, perso je me suis fais chié; sauf vers la fin. Dommage. Mais mieux que le pathétique Hostel.Et au fait, à part la cabane dans les bois, quel rapport avec evil dead? aucun.
Sa note:
4/10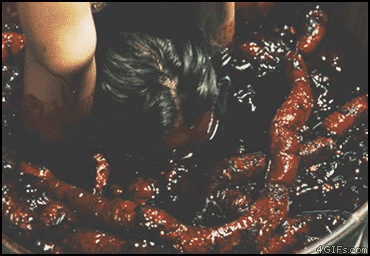 gama08
- 05/01/2008 à 17:02
# 6
Bon souvenir... film beaucoup critiqué et détésté mais un certain charme s'en dégage et je n'arrive pas à le trouver si mauvais que ça... A voir.
Sa note:
7/10
bonouze666
- 16/08/2007 à 12:46
# 5
un pur navet comme je les deteste, les acteurs sont minables, ils font expres d'etre con ou quoi????
histoire a chier, shémas on ne peu plus classique, mal copié sur evil dead...
Sa note:
1/10
woody
- 28/05/2007 à 14:43
# 4
Ce film de série B réalisé avec peu de moyens tiens ses promesses et nous offre un bon divertissement. On est ravit par les scènes gores à souhait ainsi que par l'humour décalé du film.
Sa note:
7/10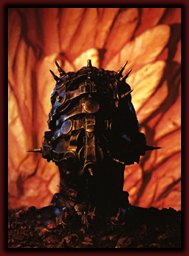 The Trooper
- 20/05/2007 à 10:45
# 3
Un film sans prétention qui se laisse regarder avec un petit plaisir, y'a des defauts et quelques longueurs... mais pour un premier long, c'est pas si grave ! Eli Roth ... rules !
Sa note:
7/10
domval62
- 16/05/2007 à 16:48
# 2
très bon film, suspens dense, acteurs géniaux et musique terrifiante. Il est génial ce film
Sa note:
10/10
Mitchthe
- 07/03/2007 à 15:04
# 1
Un bon film avec une recette assez classique, des jeunes partit s'amuser dans un endroit loin de chez eux...puis l'horreur survient.

Malgré ce schéma bateau (que nous retrouverons dans Hostel) ça reste une bon film de série B avec un certain humour et des scènes gore comme on les aime !
Sa note:
7/10
Laissez votre commentaire
Toutes les informations proviennent du site http://www.imdb.com
Cette page a été vue 8850 fois.