Filmographie de : William J Hole Jr
Réalisatrice / Réalisateur :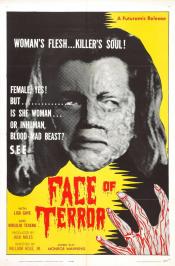 FACE OF TERROR
(La cara del terror), de
Isidoro M Ferry
(as IM Ferry),
William J Hole Jr
(US footage), 1962
Un scientifique développe un sérum capable d'éliminer du tissu cicatriciel. Il l'essaie sur une jeune fille avec un visage horriblement défiguré. Il réussit, mais il découvre que la fille est un patient échappé d'un asile mental local. ...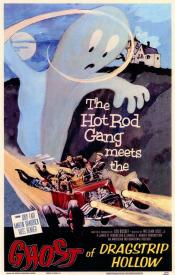 GHOST OF DRAGSTRIP HOLLOW
, de
William J Hole Jr
(as William Hole), 1959
Une bande de copains, adepte de rock n'roll, de course automobile et vouant une passion sans borne aux voitures dont le moteur est gonflé à bloc, va bientôt se retrouver sans locaux, leur club n'ayant pas assez d'argent pour continuer à exister, et ce, malgré l'intervention d'un journaliste, qui en écrivant des articles sur eux est devenu leur ami. Une vieille dame, Anatasia, amie de la seule fille pilote du club, Loïs, leur propose de...