VENGEANCE DANS LA PEAU, LA (2007)
FICHE
| CRITIQUE(S) | PHOTOS | NEWS | DVDS | VIDEOS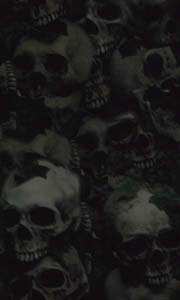 Jason Bourne a longtemps été un homme sans patrie, sans passé ni mémoire. Un conditionnement physique et mental d'une extrême brutalité en avait fait une machine à tuer - l'exécuteur le plus implacable de l'histoire de la CIA. L'expérience tourna court et l'Agence décida de le sacrifier.
Laissé pour mort, Jason se réfugie en Italie et entreprend une lente et périlleuse remontée dans le temps à la recherche de son identité. Après l'assassinat de sa compagne, Marie, il retrouve l'instigateur du programme Treadstone qui a fait de lui un assassin et l'a condamné à l'errance. S'estimant vengé par la mort de ce dernier, il n'aspire plus qu'à disparaître et vivre en paix. Tout semble rentré dans l'ordre : Treadstone ne serait plus qu'une page noire – une de plus - dans l'histoire de l'Agence...
Mais le Département de la Défense lance en grand secret un second programme encore plus sophistiqué : Blackbriar, visant à fabriquer une nouvelle génération de tueurs supérieurement entraînés. Jason est, pour le directeur des opérations spéciales, une menace et une tache à effacer au plus vite. Ordre est donné de le supprimer. La traque recommence, de Moscou à Paris, de Madrid à Londres et Tanger...
Titre original : THE BOURNE ULTIMATUM
Réalisateur(s) :
Paul Greengrass
Scénariste(s) : Tony Gilroy (screenplay) and, Scott Z Burns (screenplay) and, George Nolfi (screenplay),  , Tony Gilroy (screen story),  , Robert Ludlum (novel)
Genre(s) : Action | Thriller
Durée : 115 min
Année : 2007
Pays : USA | Germany
Langue(s) : English | French | Arabic | Russian | Spanish
Couleur : Color(Technicolor)
Ratio : 235 : 1
Son : DTS| Dolby Digital| SDDS
Sortie France : 2007-09-12
Sortie US : 2007-08-03
Autre(s) Titre(s) :
(original title) - The Bourne Ultimatum
Argentina - Bourne: El ultimátum
Belgium (French title) - La vengeance dans la peau
Bulgaria (Bulgarian title) - Ултиматумът на Борн
Brazil - O Ultimato Bourne
Canada (French title) - La vengeance dans la peau
Czech Republic - Bourneovo ultimátum
Germany - Das Bourne Ultimatum
Estonia - Bourne'i ultimaatum
Spain - El ultimátum de Bourne
Finland - Medusan sinetti
France - La vengeance dans la peau
Greece (transliterated ISO-LATIN-1 title) - To telesigrafo tou Bourne
Greece - Το τελεσίγραφο του Μπορν
Croatia - Bourneov ultimatum
Hungary - A Bourne-ultimátum
Italy - The Bourne Ultimatum - Il ritorno dello sciacallo
Japan (English title) - Bourne Ultimatum
Japan - Bôn arutimeitamu
Lithuania - Bornas. Galutinis tikslas
Latvia - Borna ultimats
Mexico - Bourne: El ultimátum
Norway - Jason Bournes ultimatum
Poland - Ultimatum Bourne'a
Portugal - Ultimato
Romania - Ultimatumul lui Bourne
Serbia - Bornov ultimatum
Russia - Ультиматум Борна
Sweden - The Bourne Ultimatum
Slovenia - Bournov ultimat
Slovakia - Bournovo ultimátum
Turkey (Turkish title) - Son ültimatom
Ukraine - Ультиматум Борна
Uruguay - Bourne: El ultimátum
Acteurs :
Cast 
Matt Damon Jason Bourne
Julia Stiles Nicky Parsons
David Strathairn Noah Vosen
Scott Glenn Ezra Kramer
Paddy Considine Simon Ross
Édgar Ramírez Paz
Albert Finney Dr Albert Hirsch
Joan Allen Pam Landy
Tom Gallop Tom Cronin
Corey Johnson Wills
Daniel Brühl Martin Kreutz
Joey Ansah Desh
Colin Stinton Neal Daniels
Dan Fredenburgh Jimmy
Lucy Liemann Lucy
Bryan Reents Technician
Arkie Reece Technician
John Roberson Technician
Russ Huards Technician
Mark Bazeley Betancourt
Sinead O'Keeffe Chamberlain (as Sinead O'Keefe)
Charles Venn Agent Hammond (as Chucky Venice)
Scott Adkins Agent Kiley
Branko Tomovic Russian Policeman
Laurence Possa Russian Policeman (as Laurentiu Possa)
Trevor St John Tactical Team Leader
Albert Jones Tactical Team Agent
Jeffrey Lee Gibson Vosen's Driver
Uriel Emil Morgue Attendant
Omar Hernández NYPD Officer (as Omar Hernandez)
William H Burns NYPD Officer
Michael Wildman CRI Agent
Kai Martin Hoody
Michael Ahl Businessman (uncredited)
Alex Argenti Witness to a Murder (uncredited)
Martin Ballantyne Commuter (uncredited)
Laura Bayonas (voice) (uncredited)
David Boston Businessman on Street (uncredited)
James Ciccone Construction Worker (uncredited)
Casey Cipriani Girl at Hot Dog Stand (uncredited)
Brian Cox Ward Abbott (voice) (archive footage) (uncredited)
Sara DeRosa Woman on Escalator (uncredited)
Sebastian Feldman Buenos Aires Cafe Patron (voice) (uncredited)
Ronald E Giles Commuter (uncredited)
Ilan Krigsfeld Decoy Bystander (uncredited)
Kirk Lambert Attorney (uncredited)
Chris Mansfield Commuter (uncredited)
Bill Massof CRI Agent (uncredited)
Luis Mottola Mob (uncredited)
Mark Mottram Special Agent in Car (uncredited)
Franka Potente Marie Kreutz (archive footage) (uncredited)
Tulsi Ram Morrocan voices (uncredited)
Walter A Saunders III Security Guard (uncredited)
James Schram Hospital Patient (uncredited)
Brian Smyj Agent (uncredited)
John Snowden News Agent (uncredited)
Paul Thornton Passer-by (uncredited)
Anthony Wanzer Police Officer (uncredited)
John Warman Policeman (uncredited)
Chris Wilson Commuter (uncredited)
Simon John Wilson Commuter (uncredited)
Ben Youcef Nabile (uncredited)
Aucun commentaire pour l'instant.
Toutes les informations proviennent du site http://www.imdb.com
Cette page a été vue 1744 fois.