TWILIGHT - CHAPITRE 1 : FASCINATION

(2008)

Bella, seize ans, décide de quitter l'Arizona ensoleillé où elle vivait avec sa mère, délurée et amoureuse, pour s'installer chez son père, affectueux mais solitaire. Elle croit renoncer à tout ce qu'elle aime, certaine qu'elle ne s'habituera jamais ni à la pluie ni à Forks où l'anonymat est interdit. Mais elle rencontre Edward, lycéen de son âge, d'une beauté inquiétante. Quels mystères et quels dangers cache cet être insaisissable, aux humeurs si changeantes ? A la fois attirant et hors d'atteinte, au regard tantôt noir et terrifiant comme l'Enfer, tantôt doré et chaud comme le miel, Edward Cullen n'est pas humain. Il est plus que ça. Bella en est certaine.




Titre original : TWILIGHT

Genre(s) : Drama, Fantasy, Romance

Durée : 122 min Année : 2008Pays : USA Langue(s) : English Couleur : Color| Black and White Ratio : 235 : 1

Son : DTS| Dolby Digital

Sortie France : 2009-01-07Sortie US : 2008-11-21

Autre(s) Titre(s) :
(original title) - Twilight
Argentina - Crepúsculo
Bulgaria (Bulgarian title) - Здрач
Brazil - Crepúsculo
Canada (French title) (dubbed version) - Twilight - La fascination
Chile - Crepúsculo
Czech Republic - Stmívání
Germany - Twilight - Biss zum Morgengrauen
Denmark (theatrical title) - Twilight
Estonia - Videvik
Spain - Crepúsculo
Finland - Twilight - Houkutus
France - Twilight: Chapitre 1 - Fascination
Georgia - Bindi
Greece (transliterated ISO-LATIN-1 title) - Lykofos
Greece - Λυκόφως
Croatia - Sumrak
Hungary - Alkonyat
Israel (Hebrew title) - Dimdoumim
Iran (Persian title) - Gorgomish
Japan - Towairaito - Hatsukoi
Latvia - Kresla
Mexico - Crepúsculo
Norway - Twilight - Evighetens kyss
Peru - Crepúsculo
Poland - Zmierzch
Portugal - Crepúsculo
Romania (alternative title) - Amurg
Serbia - Sumrak
Russia - Сумерки
Sweden - Twilight
Slovenia - Somrak
Slovakia - Súmrak
Turkey (Turkish title) - Alacakaranlik
Ukraine - Сутiнки
Venezuela - Crepusculo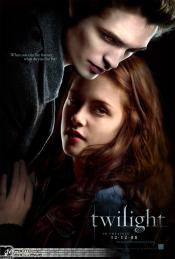 [phpBB Debug] PHP Warning: in file /home/users3/o/ohmygore/www/database_film.php on line 93: include(/inc_commentsfr.php) [function.include]: failed to open stream: No such file or directory
[phpBB Debug] PHP Warning: in file /home/users3/o/ohmygore/www/database_film.php on line 93: include() [function.include]: Failed opening '/inc_commentsfr.php' for inclusion (include_path='.:/home/temporaire/upload:/usr/local/lib/php/:/usr/local/lib/ZFramework')


Toutes les informations proviennent du site http://www.imdb.com

Cette page a été vue 46752 fois.