TRUE LEGEND (2010)
FICHE
| CRITIQUE(S) | PHOTOS | NEWS | DVDS | VIDEOS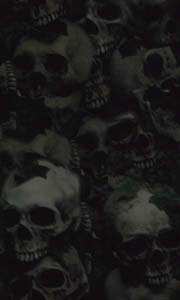 Général réputé de la dynastie Qing, Su Chan met fin à sa carrière militaire pour réaliser son rêve : fonder une famille et sa propre école d'arts martiaux. Mais sa paisible existence est réduite à néant quand Yuan Lie, son frère adoptif qui cherche depuis toujours à venger son père naturel, exécute le père de Su Chan provoquant ce dernier en duel. Grâce à sa maîtrise des cinq venins mortels et à une armure le rendant quasiment invulnérable, Yuan Lie triomphe de Su Chan et enlève son fils Feng.
Su Chan est sauvé de justesse par sa femme Ying et par Madame Yu, une herboriste vivant retirée dans la forêt. Physiquement et moralement diminué, il sombre dans l'alcool, conjurant l'aide du Dieu martial et d'un vieux sage excentrique dont il semble être le seul à reconnaître l'existence. Il s'entraîne des années durant à parfaire sa technique de combat, la boxe de l'homme ivre.
Mais ce n'est que quand la vie de Feng est soudain mise en péril que Su Chan va enfin laisser libre cours à la passion qui sommeille en lui depuis toujours, et révéler la portée de son art, donnant ainsi naissance à la légende du roi des mendiants.
Titre original : SU QI-ER
Réalisateur(s) :
Woo-ping Yuen
Scénariste(s) :
Chi-long To
Année : 2010
Pays : China
Langue(s) : Mandarin
Couleur : Color
Ratio : 2.35 : 1
Son : Dolby Digital
Sortie France : 2011-09-28
Autre(s) Titre(s) :
Su Qi-Er - China (original title)
True Legend - France (imdb display title) / Germany (imdb display title) / International (imdb display title) (English title) / Norway (imdb display title)
Настоящая легенда - Russia
Beggar Su - Asia (English title)
Igaz legenda - Hungary
O destemido - Brazil (DVD title)
Prawdziwa legenda - Poland (imdb display title)
Su Qi-Er - A Lenda - Portugal (imdb display title)
The Legend of Beggar Su - Asia (English title)
Thrylikos mahitis - Greece (DVD title)
Acteurs :
Wenzhuo Zhao - Su Can / Su Qi-Er (as Vincent Zhao)
Xun Zhou - Yuan Ying
Andy On - Yuan Lie
Xiaodong Guo - Colonel Ma
Jay Chou - God of Wushu / Drunken God
Michelle Yeoh - Dr. Yu
Xiaogang Feng - Pickpocket
David Carradine - Anthony
Cung Le - Militia Leader
Chia Hui Liu - Old Sage (as Gordon Liu)
Ka-Yan Leung - Su Wan-Kun
Jacky Heung - Imperial Prince
Ni Yan - Bar Owner
Will Liu - Iron Lad (as Genghong Liu)
Luxia Jiang - Iron Maiden
Ze Li - Little Feng - age 5
Hanwen Suen - Little Feng - age 8
Conan Stevens - Malotoff
Sylvester 'Bear' Terkay - Elder Scot Brother (as Sylvester Terkay)
Matt 'Horshu' Wiese - Younger Scot Brother (as Matt Weise)
Dominiquie Vandenberg - Bald One-eye (as Dominiquie Vandenberg)
Jon Heidenreich - Blonde Scarface (as Jon Heidenrecih)
Jiulong Guo - Old Servant
He Hung - Anchorperson
Jianchang Tan - Interpreter
Xiaofei Sun - Yuan Lie Soldier
Jiawei Na - Prisoner
Xiaohua Wu - Potato Hawker
Fanjie Meng - Performer
Jie Gao - Performer
Lin Zhu - Performer (as Lin Zhuo)
Rui Huang - Performer
Yiguo Zhang - Performer
Xinyl Liu - Performer
Xiaolong LI - Performer
Guofeng Li - Performer
Bo Peng - Performer
You Zhang - Performer
Yachao Wang - Performer
Hao Xia - Performer
Guoqing Deng - Performer
Yeng Xing - Performer

Aucun commentaire pour l'instant.
Toutes les informations proviennent du site http://www.imdb.com
Cette page a été vue 305 fois.