Filmographie de : Sybil Danning
Actrice / Acteur :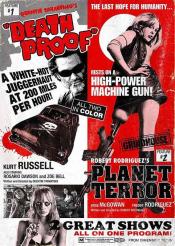 GRINDHOUSE
, de
Robert Rodriguez
(segment 'Planet Terror') (fake trailer segment 'Machete'),
Eli Roth
(fake trailer segment 'Thanksgiving'),
Quentin Tarantino
(segment 'Death Proof'),
Edgar Wright
(fake trailer segment 'Don't'),
Rob Zombie
(fake trailer segment 'Werewolf Women of the SS'), 2007
...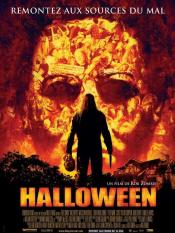 HALLOWEEN
, de
Rob Zombie
, 2007
...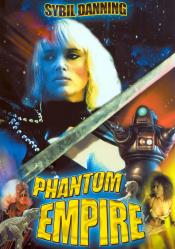 THE PHANTOM EMPIRE
, de
Fred Olen Ray
, 1988
...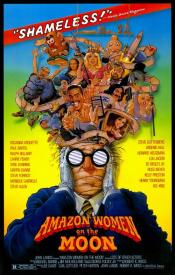 CHEESEBURGER FILM SANDWICH
, de
Joe Dante
(segments 'The French Ventiloquist's Dummy' [TV cut & DVD only], 'Hairlooming', 'Bullshit or Not', 'Critic's Corner', 'Roast Your Loved One', 'Reckless Youth'),
Carl Gottlieb
(segments 'Peter Pan Theater' [TV cut & DVD only], 'Pethouse Video', 'Son of the Invisible Man', 'Art Sale'),
Peter Horton
(segment 'The Unknown Soldier' [TV cut & DVD only]'Two ID's'),
John Landis
(segments 'Mondo Condo', 'Hospital', 'Blacks Without Soul', 'Don 'No Soul' Simmons', 'Video Date'),
Robert K Weiss
(segments 'Murray in Videoland', 'Amazon Women on the Moon', 'Silly Paté', 'Video Pirates', 'First Lady of the Evening', 'Titan Man'), 1987
Une suite de sketches ayant comme fil conducteur le film imaginaire de science-fiction Amazon Women On The Moon, dont la diffusion s'avère sans cesse interrompue....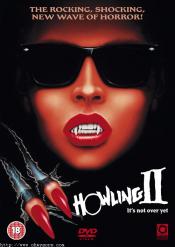 HURLEMENTS II
(Horror), de
Philippe Mora
, 1985
Une jeune femme dont la soeur a été tuée par des loups garous aide un enquêteur a traquer le gang de bêtes sauvages à travers l'Europe et les Etats-Unis....
V
, de
Kevin Hooks
(3 episodes, 1984-1985),
Gilbert M Shilton
(3 episodes, 1984-1985),
Cliff Bole
(3 episodes, 1985),
Bruce Seth Green
(2 episodes, 1984),
Paul Krasny
(2 episodes, 1984),
John Florea
(2 episodes, 1985),
Walter Grauman
(1 episode, 1984),
Victor Lobl
(1 episode, 1984),
Ray Austin
(1 episode, 1985),
Earl Bellamy
(1 episode, 1985), 1984
...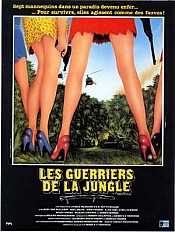 GUERRIERS DE LA JUNGLE, LES
(Les guerriers de la jungle), de
Ernst Ritter von Theumer
(as Ernst R von Theumer),
Billy Fine
(uncredited), 1984
Quatre mannequins et leur photographe terminent, dans la jungle péruvienne, les dernières photos pour la "Une" d'un magazine de mode américain. Au retour, leur avion est pris dans une tempête et se pose en catastrophe dans la jungle inhospitalière....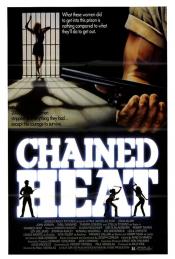 ANGES DU MAL, LES
(Les Anges du mal), de
Paul Nicholas
(as Paul Nicolas), 1983
...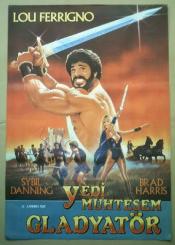 7 GLADIATEURS, LES
(I sette magnifici gladiatori), de
Bruno Mattei
,
Claudio Fragasso
(uncredited), 1983
Après avoir été doté de super-pouvoirs par sa sorcière de mère, un gredin attaque un village. Les femmes du village découvrent une épée magique et cherchent un héros capable de la brandir et de protéger leurs maisons et leurs vies....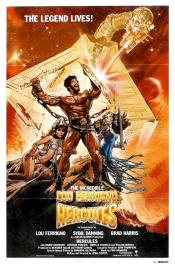 HERCULE
, de
Luigi Cozzi
(as Lewis Coates), 1983
...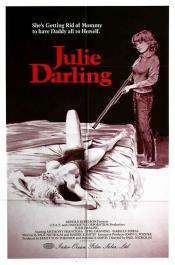 AMOUR ASSASSIN, UN
(Un amour assassin), de
Paul Nicholas
(as Paul Nicolas), 1982
...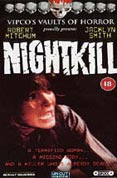 NIGHTKILL
, de
Ted Post
, 1980
...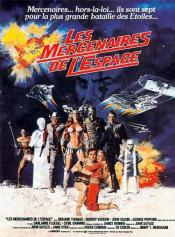 MERCENAIRES DE L'ESPACE, LES
(Les mercenaires de l'espace), de
Jimmy T Murakami
,
Roger Corman
(uncredited), 1980
Sador, chef des Malmoris et redoutable bandit intersidéral, approche en conquérant de la petite planète Akir pour en faire une de ses colonie. Sous la menace de l'anéantisseur Stellaire, arme destructrice suprême capable de réduire une planète en cendres, il oblige le peuple inoffensif qui y vit en paix à lui livrer ses prochaines récoltes. La menace est réelle. Shad, un jeune homme déterminé à ne pas laisser son peuple être...
AVALE TOUT/J'AIME TOUT
(Les 69 Dalmatiennes), de
Franz Antel
,
Michel Caputo
(additional sequences), 1972
...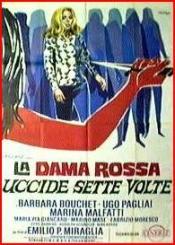 DAME ROUGE TUA 7 FOIS, LA
(La dame rouge tua 7 fois), de
Emilio Miraglia
(as Emilio P Miraglia), 1972
...
J'AI AVORTé… MONSIEUR LE PROCUREUR
(J'ai avorté monsieur le procureur), de
Rob Houwer
,
Eberhard Schröder
, 1971
...