Filmographie de : Sung Jae Lee
Actrice / Acteur :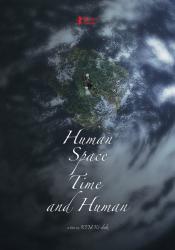 THE TIME OF HUMANS
(Inkan, gongkan, sikan grigo inkan), de
Ki-duk Kim
, 2018
Une centaine de personnes montent à bord d'un navire de guerre flottant. Dès la première nuit, meurtres, agressions et viols se succèdent. Le cinéaste coréen Kim Ki-duk filme le chaos et la renaissance dans un récit parabolique et outrancier. ...
ATTACK THE GAS STATION
(Juyuso seubgyuksageun), de
Sang-Jin Kim
, 1999
Une bande de quatre voyous attaque une station service ouverte la nuit, mais constate trop tard que la caisse est vide. Ils décident alors de séquestrer le pompiste et de prendre sa place afin d'empocher l'argent des automobilistes ......