Filmographie de : Steve Parker
Actrice / Acteur :
THE GIRL WITH ALL THE GIFTS 
, de
Colm McCarthy
, 2016
Au fin fond de la campagne anglaise, une base militaire héberge et retient prisonniers un groupe d'enfants peu ordinaires qui, malgré le fait d'avoir été infectés par un agent pathogène « zombie » qui a décimé la planète, demeurent capables de penser et de ressentir des émotions. Lorsque la base est attaquée, l'une d'entre eux, Mélanie, réussit à s'échapper en compagnie de son professeur, de deux soldats et d'une...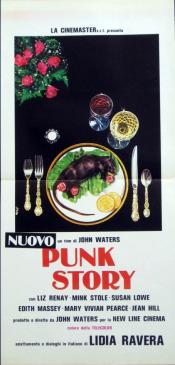 DESPERATE LIVING
(Desperate Living ), de
John Waters
, 1977
Perry Gravel tue son richissime mari avec l'aide de sa gouvernante obèse, Grizelda. Les deux femmes prennent la fuite et trouvent refuge à Mortville, point de chute des criminels les plus endurcis. Elles y croisent une lutteuse lesbienne, son amante, et la terrifiante reine Carlotta......
DOCTOR BLOOD'S COFFIN
(Doctor Blood's Coffin ), de
Sidney J Furie
, 1961
Des personnes disparaissent mystérieusement près du village de Cornish, là où un scientifique cherche à faire retourner les morts à la vie....