Filmographie de : Rebekah Brandes
Actrice / Acteur :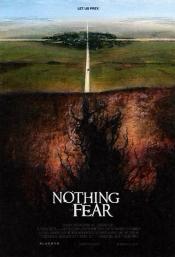 NOTHING TO FEAR
(Nothing Left to Fear), de
Anthony Leonardi III
, 2013
L'histoire d'une famille qui, dans l'espoir d'avoir une meilleure vie, déménage dans une petite ville. Ils y rencontrent un ecclésiastique charismatique mais quelque peu instable... ...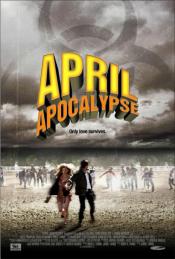 APRIL APOCALYPSE
(April Apocalypse ), de
Jarret Tarnol
, 2013
...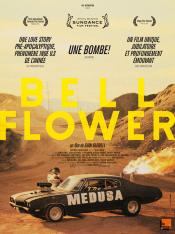 BELLFLOWER
(Bellflower ), de
Evan Glodell
, 2011
Deux amis se préparent à une apocalypse nucléaire en construisant armes et véhicules de destruction. Mais une fille va venir tout perturber......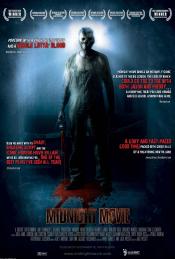 MIDNIGHT MOVIE
(Midnight Movie ), de
Jack Messitt
, 2008
Dans un petit cinéma de quartier quelques spectateurs viennent assister à la séance de minuit afin de se délecter devant un classique de l'horreur. Tout se passe bien jusqu'à ce que les spectateurs se fassent tuer un par un par le tueur sortie tout droit du film....
SUCCUBES
(Succubus: Hell-Bent ), de
Kim Bass
, 2007
Après être sorti avec la plus jolie fille de Spring Break, un playboy très riche connaît un bouleversement radical dans sa vie. Avec l'aide d'un mystérieux étranger, Adam doit combattre un succube déterminé à prendre sa revanche. ...
GRIM REAPER
(Grim Reaper ), de
Michael Feifer
, 2007
...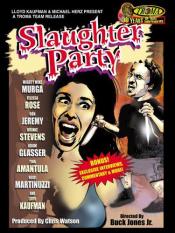 SLAUGHTER PARTY
(Slaughter Party ), de
Fred Rosenberg
(as Buck Jones Jr), 2006
...
CURSE OF PIRATE DEATH
(Curse of Pirate Death ), de
Dennis Devine
, 2006
...
EVIL EVER AFTER
(Evil Ever After ), de
Brad Paulson
, 2006
...