Filmographie de : Matreya Fedor
Actrice / Acteur :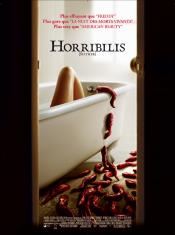 HORRIBILIS
(Slither), de
James Gunn
, 2006
L'homme d'affaires Grant Grant est un des citoyens les plus fortunés de la paisible bourgade de Wheelsy, mais son luxueux train de vie et son opulente résidence ne suffisent pas à compenser l'indifférence croissante de sa jeune et belle épouse, Starla, qu'il aime d'un amour sans retour. A part cela, tout baigne pour lui, ou plutôt tout baignait avant une certaine balade nocturne... Au cours d'une virée dans les bois, Grant et sa...
TRAPPED ASHES
(Trapped Ashes ), de
Sean S Cunningham
(segment 'Jibaku'),
Joe Dante
(story segments 'Wraparound'),
John Gaeta
(segment 'My Twin, The Worm'),
Monte Hellman
(segment 'Stanley's Girlfriend'),
Ken Russell
(segment 'The Girl With Golden Breasts'), 2006
Une anthologie de l'horreur en plusieurs court-métrages autour d'une maison hantée. ...