Filmographie de : Jennifer Day
Actrice / Acteur :
THE GIRL WITH ALL THE GIFTS 
, de
Colm McCarthy
, 2016
Au fin fond de la campagne anglaise, une base militaire héberge et retient prisonniers un groupe d'enfants peu ordinaires qui, malgré le fait d'avoir été infectés par un agent pathogène « zombie » qui a décimé la planète, demeurent capables de penser et de ressentir des émotions. Lorsque la base est attaquée, l'une d'entre eux, Mélanie, réussit à s'échapper en compagnie de son professeur, de deux soldats et d'une...
SILENT VENGEANCE
(Silent Vengeance ), de
Matt Spease
, 2011
...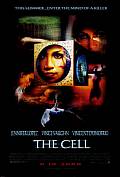 THE CELL
(The Cell ), de
Tarsem Singh
(as Tarsem), 2000
La psychologue Catherine Deane participe à l'expérimentation d'un procédé thérapeutique révolutionnaire qui lui permet de visiter littéralement les esprits de patients inconscients. Lorsque le FBI lui demande d'utiliser cette technique pour pénétrer dans le cerveau de Carl Stargher, un tueur en série tombé dans le coma, elle ignore l'expérience traumatisante qui l'attend. Elle doit localiser la cellule piégée où est enfermée la...
DéMONS DU MAïS II, LES
(Children of the Corn II: The Final Sacrifice), de
David Price
(as David F Price), 1992
...