Filmographie de : James Denton
Actrice / Acteur :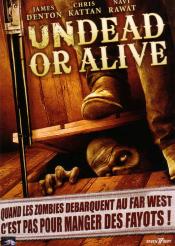 UNDEAD OR ALIVE
(Undead or Alive: A Zombedy), de
Glasgow Phillips
, 2007
Deux cowboys sont en cavale, Luke Budd et Elmer Winslow qui est aussi un deserteur de l'armée. Ils sont poursuivis par un shérif qu'ils ont volé et décident d'attaquer l'armée américaine partout où elle peut se trouver. Ils sont rejoint par une guerrière apache, Sue et vont découvrir une malédiction lancée sur les cadavres de la région, qui les transforme en zombie. ...
MASTERS OF SCIENCE FICTION THE DISCARDED
(The Discarded), de
Jonathan Frakes
, 2007
...