Filmographie de : James Bolenbaugh
Actrice / Acteur :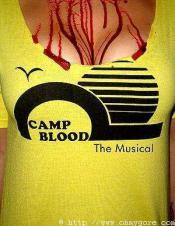 CAMP BLOOD: THE MUSICAL
(Camp Blood: The Musical ), de
Tanner King Barklow
(as Tanner Barklow),
Jefferson Craig
,
Thomas Hughes
, 2006
Le Camp Blood va rouvrir ces portes cette été. Les Moniteurs arrivent en avance afin de préparer la saison, mais un tueur a décidé de semer le trouble dans ce paradis de sexe, de bière et de drogue. Le tout en chansons c'est tout de même plus gai....