Filmographie de : Hiroko Yashiki
Actrice / Acteur :
TAG
(Riaru onigokko), de
Sion Sono
, 2015
...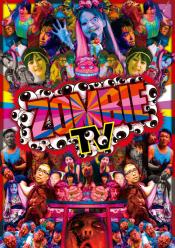 ZOMBIE TV
, de
Maelie Makuno
,
Yoshihiro Nishimura
,
Naoya Tashiro
, 2013
Dans une ambiance Monthy-Python, la coexistence de nos jours entre les vivants et les zombies, via sketchs, animation, conseil vidéo, et même séance de gym !...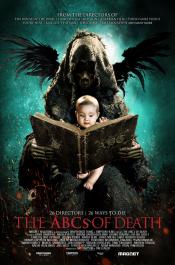 THE ABCS OF DEATH
(ABC of Death), de
Kaare Andrews
(segment 'V is for Vagitus'),
Angela Bettis
(segment 'E is for Exterminate'),
Hélène Cattet
(segment 'O is for Orgasm'),
Ernesto Díaz Espinoza
(segment 'C is for Cycle'),
Jason Eisener
(segment 'Y Is for Youngbuck'),
Bruno Forzani
(segment 'O is for Orgasm'),
Adrian Garcia Bogliano
(segment 'B Is for Bigfoot') (as Adrián García Bogliano),
Xavier Gens
(segment 'X Is for XXL'),
Jorge Michel Grau
(segment 'I is for Ingrown'),
Lee Hardcastle
(segment 'T Is for Toilet'),
Noboru Iguchi
(segment 'F is for Fart'),
Thomas Cappelen Malling
(segment 'H is for Hydro-Electric Diffusion'),
Anders Morgenthaler
(segment 'K is for Klutz'),
Yoshihiro Nishimura
(segment 'Z is for Zetsumetsu'),
Banjong Pisanthanakun
(segment 'N is for Nuptials'),
Simon Rumley
(segment 'P Is for Pressure'),
Marcel Sarmiento
(segment 'D Is for Dogfight'),
Jon Schnepp
(segment 'W is for WTF?'),
Srdjan Spasojevic
(segment 'R Is for Removed'),
Timo Tjahjanto
(segment 'L is for Libido'),
Andrew Traucki
(segment 'G is for Gravity'),
Nacho Vigalondo
(segment 'A Is for Apocalypse'),
Jake West
(segment 'S is for Speed'),
Ti West
(segment 'M Is for Miscarriage'),
Ben Wheatley
(segment 'U Is for Unearthed'),
Adam Wingard
(segment 'Q Is for Quack'),
Yudai Yamaguchi
(segment 'J is for Jidai-geki'), 2012
26 lettres. 26 réalisateurs. 26 façons de mourir. Un abécédaire de la Mort frénétique et extrême....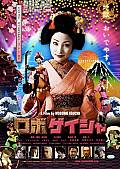 ROBO-GEISHA
, de
Noboru Iguchi
, 2009
Yoshie, assistante et sœur de la geisha Kikuyakko, a une puissance inhabituelle. Hikaru, le jeune chef de l'Armée Tengun reconnaît cette habilité, et décide donc de la recruter. Yoshie et Kikuyakko croient qu'Hikaru et son armée essaient de renverser le gouvernement corrompu. Elles acceptent d'entreprendre des opérations visant à implanter des katanas (sabres japonais) et des missiles dans leur corps, pour devenir des cyborgs. Mais,...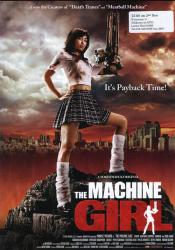 THE MACHINE GIRL
, de
Noboru Iguchi
, 2008
...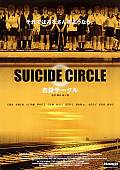 SUICIDE CLUB
, de
Sion Sono
, 2001
...