Filmographie de : Felissa Rose
Actrice / Acteur :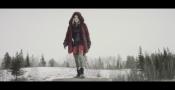 EXTREMITY 
(Extremity), de
Anthony DiBlasi
, 2018
...
VICTOR CROWLEY
, de
Adam Green
, 2017
...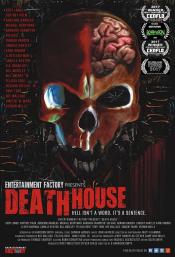 DEATH HOUSE
, de
B Harrison Smith
, 2017
Death House situera son intrigue en Enfer, précisément dans l'Area 51, là où siège un gouvernement secret, qui retient ce que l'humanité a de pire dans une maison sur 9 niveaux. En d'autres termes, la pire prison que l'humanité ait connue......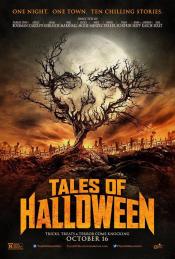 TALES OF HALLOWEEN
, de
Darren Lynn Bousman
(segment 'The Night Billy Raised Hell'),
Axelle Carolyn
(segment 'Grim Grinning Ghost'),
Adam Gierasch
(segment 'Trick'),
Andrew Kasch
(segment 'This Means War'),
Neil Marshall
(segment 'Bad Seed'),
Lucky McKee
(segment 'Ding Dong'),
Mike Mendez
(segment 'Friday the 31st'),
Dave Parker
(segment 'Sweet Tooth') (as David Parker),
Ryan Schifrin
(segment 'The Ransom of Rusty Rex'),
John Skipp
(segment 'This Means War'),
Paul Solet
(segment 'The Weakthe Wicked'), 2015
...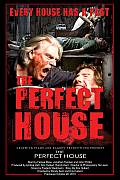 THE PERFECT HOUSE
, de
Kris Hulbert
(co-director),
Randy Kent
(co-director), 2013
...
SLICE AND DICE: THE SLASHER FILM FOREVER
, de
Calum Waddell
, 2012
Pourquoi sommes-nous séduits par ces films où un tueur masqué poursuit nourri d'intentions macabres une bande de jeunes adolescents ? C'est la question que pose Calum Waddell, une des figures les plus intéressantes du genre, dans son premier documentaire. Interrogeant les plus grands spécialistes de films d'horreur, Slice and Dice est une célébration du slasher. C'est une invitation aussi bien adressée aux experts qu'aux...

POE
, de
Francis Xavier
, 2012
...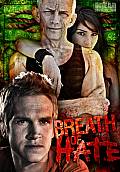 BREATH OF HATE
, de
Sean Cain
, 2011
...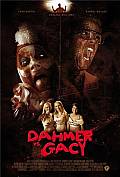 DAHMER VS. GACY
, de
Ford Austin
, 2010
...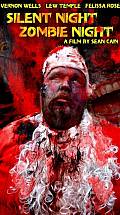 SILENT NIGHT, ZOMBIE NIGHT
, de
Sean Cain
, 2009
...
CAESAR AND OTTO'S SUMMER CAMP MASSACRE
(Caesar and Otto's Summer Camp Massacre), de
Dave Campfield
, 2009
...
RETURN TO SLEEPAWAY CAMP
(Blood Camp), de
Robert Hiltzik
, 2008
20 ans sont passé depuis le Massacre survenu dans un camp de vacances... mais les meurtres grouillent toujours dans ce lieu dit "maudit". ...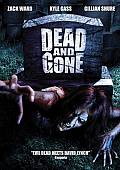 DEAD AND GONE
, de
Yossi Sasson
, 2008
Jack est au bout du rouleau : fauché, voisins étranges, vivant dans une cabane perdue et cela avec une femme dans le coma. Au final, Jack va se mettre à disjoncter et commence à imaginer des choses et finit par tuer sa femme. Mais voilà que celle-ci ne semble pas vouloir mourir !...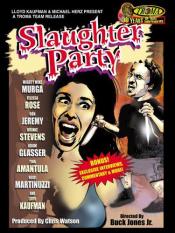 SLAUGHTER PARTY
, de
Fred Rosenberg
(as Buck Jones Jr), 2006
...
UNDER SURVEILLANCE
, de
Dave Campfield
, 2006
...
EVIL EVER AFTER
, de
Brad Paulson
, 2006
...
SATAN'S PLAYGROUND
, de
Dante Tomaselli
, 2006
...
DEAD THINGS
, de
DT Carney
, 2005
...
PORTES DE L'ENFER, LES
(Les portes de l'enfer), de
Jose Prendes
, 2004
Malcolm Grant, employé de la CIA ayant perdu la mémoire, doit aider le gouvernement à retrouver un tueur en série susceptible de nuire à toute l'humanité, tout en faisant face à une invasion de morts vivants....
ZOMBIEGEDDON
, de
Chris Watson
, 2003
...
NIKOS
(Nikos the Impaler), de
Andreas Schnaas
, 2003
...
SOMETHING TO SCREAM ABOUT
, de
Jason Paul Collum
, 2003
...
SLEEPAWAY CAMP IV: THE SURVIVOR
, de
Jim Markovic
, 1992
...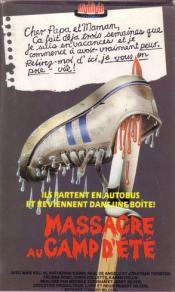 MASSACRE AU CAMP D'éTé
, de
Robert Hiltzik
, 1983
Angela est envoyée dans un camp de vacances avec son cousin Ricky, très solitaire la jeune fille n'arrive pas à se lier d'amitié avec les autres adolescents. Mais petit à petit toutes les personnes qui se moquent d'Angela sont assassinées. ...