Filmographie de : Elissa Dowling
Actrice / Acteur :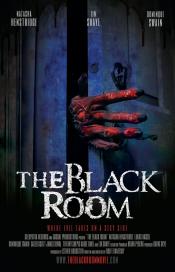 THE BLACK ROOM 
, de
Rolfe Kanefsky
, 2017
Ils pensaient emménager dans la maison de leurs rêves, mais un cauchemar les attend en la présence d'un esprit lubrique maléfique qui vit au sous-sol....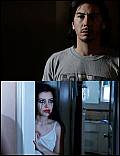 NOIRLAND
(Noirland ), de
Ramzi Abed
, 2016
...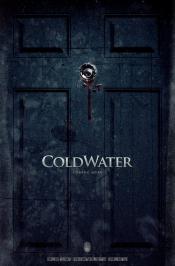 IT WATCHES 
, de
Dave Parker
, 2016
...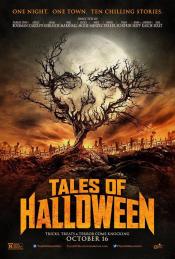 TALES OF HALLOWEEN
(Tales of Halloween ), de
Darren Lynn Bousman
(segment 'The Night Billy Raised Hell'),
Axelle Carolyn
(segment 'Grim Grinning Ghost'),
Adam Gierasch
(segment 'Trick'),
Andrew Kasch
(segment 'This Means War'),
Neil Marshall
(segment 'Bad Seed'),
Lucky McKee
(segment 'Ding Dong'),
Mike Mendez
(segment 'Friday the 31st'),
Dave Parker
(segment 'Sweet Tooth') (as David Parker),
Ryan Schifrin
(segment 'The Ransom of Rusty Rex'),
John Skipp
(segment 'This Means War'),
Paul Solet
(segment 'The Weakthe Wicked'), 2015
...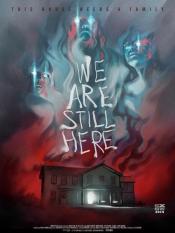 WE ARE STILL HERE
(We Are Still Here ), de
Ted Geoghegan
, 2015
Après le décès de leur fils dans un accident de voiture, Paul et Anne décident d'aller vivre à la campagne, dans la paisible Nouvelle-Angleterre, afin de commencer une nouvelle vie. Mais, sans le savoir, le couple en deuil va devenir la proie d'une famille d'esprits vengeurs qui habitent dans leur nouvelle maison. Paul et Anne seront alors amenés à découvrir que le village, si tranquille en apparence, où ils résident désormais,...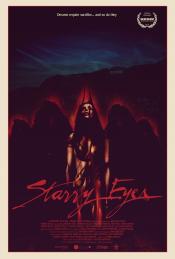 STARRY EYES
(Starry Eyes ), de
Kevin Kolsch
,
Dennis Widmyer
, 2014
Sarah, une jeune et séduisante actrice, n'a qu'un seul rêve, devenir une star de cinéma. Elle enchaîne les cours de théâtre et les auditions dans l'espoir de décrocher son premier grand rôle. Après une audition pour un film d'horreur, The silver scream, du célèbre mais déclinant studio Astraeus Pictures, elle est contactée par le producteur qui désire la rencontrer. L'homme est disposé à lui attribuer le rôle principal...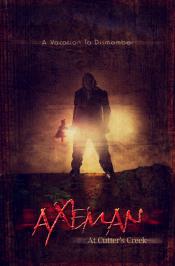 AXEMAN AT CUTTER'S CREEK
(Axeman at Cutter's Creek ), de
Joston Theney
, 2013
...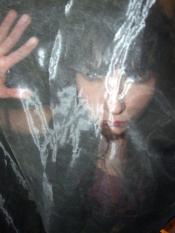 TELEPHONE WORLD
(Telephone World ), de
Ramzi Abed
, 2013
...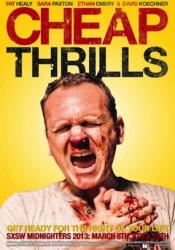 CHEAP THRILLS
(Cheap Thrills ), de
EL Katz
, 2013
Deux amis fauchés sont alpagués par un mystérieux couple afin d'animer une soirée dont l'issue se révèlera sanglante....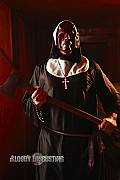 BLOODY BLOODY BIBLE CAMP
(Bloody Bloody Bible Camp ), de
Vito Trabucco
, 2012
...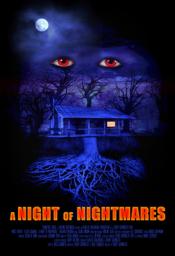 A NIGHT OF NIGHTMARES
(A Night of Nightmares ), de
Buddy Giovinazzo
, 2012
...
RAYMOND DID IT
(Raymond Did It ), de
Travis Legge
, 2011
...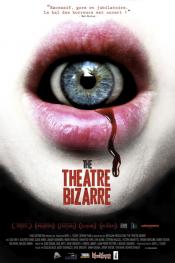 THE THEATRE BIZARRE
(The Theatre Bizarre ), de
Douglas Buck
(segment 'The Accident'),
Buddy Giovinazzo
(segment 'I Love You'),
David Gregory
(segment 'Sweets'),
Karim Hussain
(segment 'Vision Stains'),
Jeremy Kasten
(framing segments),
Tom Savini
(segment 'Wet Dreams'),
Richard Stanley
(segment 'The Mother Of Toads'), 2011
Un film-à-sketches en hommage au légendaire Art du Grand Guignol réunissant sept cinéastes de l'horreur. THE MOTHER OF TOADS, de Richard Stanley. En France, un couple de vacanciers rencontre une sorcière qui prétend posséder une copie du Necronomicon. I LOVE YOU, de Buddy Giovinazzo. Une femme annonce à son mari qu'elle le quitte. THE ACCIDENT, de Douglas Buck. Une mère et sa fille sont témoins d'un accident de la...
PSYCHOSOMATIKA
(Psychosomatika ), de
Jeff Dylan Graham
, 2010
...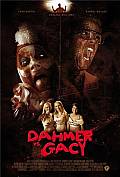 DAHMER VS. GACY
(Dahmer vs. Gacy ), de
Ford Austin
, 2010
...

ORGY OF BLOOD
(Orgy of the Damned ), de
Creep Creepersin
, 2010
...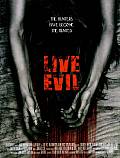 LIVE EVIL
(Live Evil ), de
Jay Woelfel
, 2009
...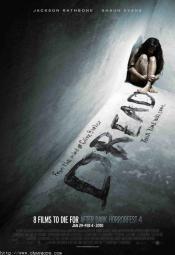 DREAD
, de
Anthony DiBlasi
, 2009
Quaid, étudiant en philosophie, se lance avec deux camarades dans la réalisation d'un film pour étayer sa thèse sur les peurs les plus profondes de l'être humain. Ce projet va faire ressurgir chez lui des traumatismes liés à son passé....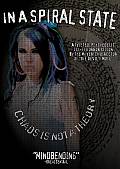 IN A SPIRAL STATE
(In a Spiral State ), de
Ramzi Abed
, 2009
...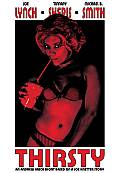 THIRSTY
(Thirsty ), de
Andrew Kasch
, 2009
...
VAGINAL HOLOCAUST
(Vaginal Holocaust ), de
Creep Creepersin
, 2009
...
DEATH RACERS
(Death Racers ), de
Roy Knyrim
, 2008
...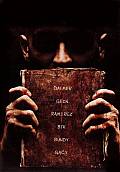 DIARY OF A SERIAL KILLER
(Diary of a Serial Killer ), de
Andy Hurst
, 2008
...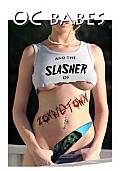 O.C. BABES AND THE SLASHER OF ZOMBIETOWN
(O.C. Babes and the Slasher of Zombietown ), de
Creep Creepersin
, 2008
...
TRANSMORPHERS
, de
Leigh Scott
, 2007
...