Filmographie de : Delos Jewkes
Actrice / Acteur :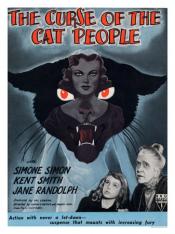 MALéDICTION DES HOMMES-CHATS, LA
(The Curse of the Cat People), de
Gunther von Fritsch
(as Gunther V Fritsch),
Robert Wise
, 1944
La fille des Reed, Amy, vit dans un monde imaginaire. Comme elle n'a pas d'amies de son âge, elle en imagine une: la première femme de son père, curieusement décédée. ...