CONQUETE DE LA PLANETE DES SINGES, LA (1972)
FICHE
| CRITIQUE(S) | PHOTOS | NEWS | DVDS | VIDEOS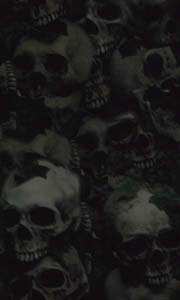 En 1990, les animaux domestiques et le personnel de service ont disparu au profit des singes-esclaves. Mais ces derniers se révoltent et prennent le pouvoir, sous l'impulsion de Caesar, le fils de cornéluis et Zira...
Titre original : CONQUEST OF THE PLANET OF THE APES
Réalisateur(s) :
J. Lee Thompson
Scénariste(s) : Paul Dehn, Pierre Boulle
Année : 1972
Pays : USA
Langue(s) : English
Couleur : Color
Ratio : 2.35 : 1
Son : Mono(Westrex Recording System)
Autre(s) Titre(s) :
Conquest of the Planet of the Apes - USA (original title)
A Conquista do Planeta dos Macacos - Brazil (imdb display title) / Portugal
Erövringen av apornas planet - Finland (imdb display title) (Swedish title) / Sweden
1999: conquista della Terra - Italy
A majmok bolygója IV. - A hódítás - Hungary (imdb display title)
Apinoiden planeetan valloitus - Finland
Conquista do Planeta dos Macacos - Brazil
Eroberung vom Planet der Affen - West Germany
I kataktisi tou planiti ton pithikon - Greece (transliterated ISO-LATIN-1 title)
La conquête de la planète des singes - France
La conquista del planeta de los simios - Mexico (imdb display title)
La rebelión de los simios - Spain
Maymunlar cehenneminde isyan - Turkey (Turkish title)
Oprør på abernes planet - Denmark
Osvajanje planete majmuna - Serbia (imdb display title)
Podbój planety malp - Poland
Acteurs :
Roddy McDowall - Caesar
Don Murray - Breck
Natalie Trundy - Lisa
Hari Rhodes - MacDonald
Severn Darden - Kolp
Lou Wagner - Busboy
John Randolph - Commission Chairman
Asa Maynor - Mrs. Riley
H.M. Wynant - Hoskyns
David Chow - Aldo
Buck Kartalian - Frank - Gorilla
John Dennis - Policeman
Paul Comi - 2nd Policeman
Gordon Jump - Auctioneer
Dick Spangler - Announcer
Joyce Haber - Zelda
Hector Soucy - Ape With Chain
Ricardo Montalban - Armando
James Bacon - Ape (uncredited)
Rayford Barnes - Riot Control Commander in Plaza (uncredited)
William Bryant - Man at Auction (uncredited)
Sam Chew Jr. - Controller (uncredited)
Francis De Sales - Auction Attendee (uncredited)
Peter Paul Eastman - Auction Attendee (uncredited)
Erin Fleming - Cafe Customer (uncredited)
Daniel Keough - Jailguard (uncredited)
Ron Pinkard - Controller (uncredited)
Jeffrey Sayre - Restaurant Chef (uncredited)

Aucun commentaire pour l'instant.
Toutes les informations proviennent du site http://www.imdb.com
Cette page a été vue 974 fois.