Filmographie de : Christine Rose
Actrice / Acteur :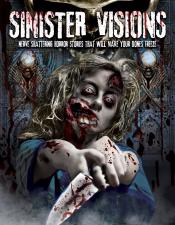 SINISTER VISIONS
, de
Henric Brandt
(segment 'My Undead Girlfriend'),
Doug Gehl
(segment ': 'Genital Genocide'),
Andreas Rylander
(segment 'Filmobot Intro'),
Kim Sønderholm
(segments 'Mother Knows Best', 'A Woman Scorned', 'Succubus'), 2013
...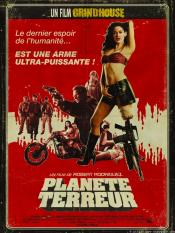 PLANèTE TERREUR - UN FILM GRINDHOUSE
(Planète terreur), de
Robert Rodriguez
, 2007
Dans une petite ville, William et Dakota Block, un couple de médecins, remarquent que leurs patients sont frappés par la gangrène et affèctés par un regard vide et inquiétant. De son côté, Cherry,go-go danseuse s'est fait arracher la jambe lors d'une attaque. Wray, son ex petit ami veille sur elle. Tandis que les malades se multiplient et deviennent enragés,Cherry et Wray prennent la tête d'une armée destinée à empêcher...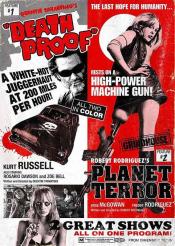 GRINDHOUSE
, de
Robert Rodriguez
(segment 'Planet Terror') (fake trailer segment 'Machete'),
Eli Roth
(fake trailer segment 'Thanksgiving'),
Quentin Tarantino
(segment 'Death Proof'),
Edgar Wright
(fake trailer segment 'Don't'),
Rob Zombie
(fake trailer segment 'Werewolf Women of the SS'), 2007
...