Filmographie de : Bryce Burke
Actrice / Acteur :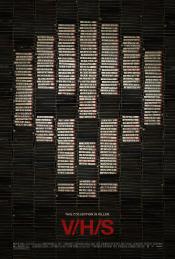 V/H/S
, de
Matt Bettinelli-Olpin
(segment '10/31/98'),
David Bruckner
(segment 'Amateur Night'),
Tyler Gillett
(segment '10/31/98'),
Justin Martinez
(segment '10/31/98'),
Glenn McQuaid
(segment 'Tuesday the 17th'),
Radio Silence
(segment '10/31/98'),
Joe Swanberg
(segment 'The Sick Thing That Happened to Emily When She Was Younger'),
Chad Villella
(segment '10/31/98'),
Ti West
(segment 'Second Honeymoon'),
Adam Wingard
(segment 'Tape 56'), 2012
Un groupe de marginaux est engagé par un mystérieux inconnu pour cambrioler une maison de campagne et récupérer une cassette rare. Pendant la fouille de la maison, ces derniers découvrent une série de vidéos inquiétantes......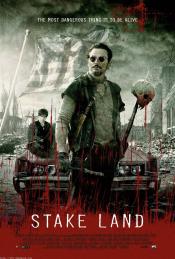 STAKE LAND
, de
Jim Mickle
, 2010
Martin était un ado comme les autres avant que son pays ne s'écroule. De plus, une épidémie vampirique a balayé ce qu'il reste de la nation. Mister, un chasseur de vampire, va l'aider à rejoindre le nord du Canada où l'espoir réside dans un territoire appelé New Eden....