AVENTURES DU BARON DE MUNCHAUSEN, LES (1988)
FICHE
| CRITIQUE(S) | PHOTOS | NEWS | DVDS | VIDEOS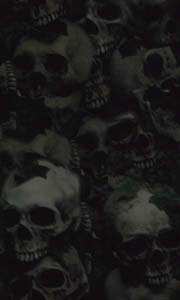 Le siècle des Lumières. Une ville s'apprête à succomber sous les assauts des Turcs. Seul le théâtre royal est encore debout où comédiens et machinistes s'échinent à donner un spectacle potable mais invariablement hué par les spectateurs. Ils présentent ce jour-la "Les Aventures du baron de Münchausen" quand au beau milieu d'une scène, un vieillard se lève et revendique l'identité du baron de Münchausen. Il propose alors aux habitants incrédules de chasser les Turcs. Pour ce faire, il leur demande de l'aider à retrouver ses quatre anciens compagnons d'aventures.
Titre original : THE ADVENTURES OF BARON MUNCHAUSEN
Réalisateur(s) :
Terry Gilliam
Scénariste(s) : Charles McKeown, Terry Gilliam
Année : 1988
Pays : UK | Italy
Langue(s) : English
Couleur : Color(Eastmancolor)
Ratio : 1.85 : 1
Son : 70 mm 6-Track(70 mm prints)| Dolby SR
Sortie France : 1989-03-08
Sortie US : 1989-03-10
Autre(s) Titre(s) :
The Adventures of Baron Munchausen - UK (original title)
Las aventuras del barón Munchausen - Argentina / Spain
A Fantástica Aventura do Barão - Portugal
As Aventuras do Barão de Münchausen - Brazil
Baron Münchhausens äventyr - Sweden
Baron von Munchausens äventyrer - Finland (Swedish title)
Die Abenteuer des Baron Münchhausen - West Germany
Harpatkaotav Shel Ha-Baron Minchauzen - Israel (Hebrew title)
Las aventuras del Barón Munchausen - Peru (imdb display title)
Le avventure del Barone di Munchausen - Italy
Les aventures du baron de Munchausen - France
Münchausen báró kalandjai - Hungary
Oi peripeteies tou varonou Munchausen - Greece (transliterated ISO-LATIN-1 title)
Paroni von Müchausenin seikkailut - Finland (video title)
Paroni von Münchhausenin seikkailut - Finland
Przygody barona Munchausena - Poland
Pustolovine barona Minhauzena - Serbia (imdb display title)
Verdens største løgnhals - Denmark (imdb display title)
Acteurs :
John Neville - Hieronymus Karl Frederick Baron von Munchausen
Eric Idle - Desmond / Berthold
Sarah Polley - Sally Salt
Oliver Reed - Vulcan
Charles McKeown - Rupert / Adolphus
Winston Dennis - Bill / Albrecht
Jack Purvis - Jeremy / Gustavus
Valentina Cortese - Queen Ariadne / Violet
Jonathan Pryce - The Right Ordinary Horatio Jackson
Bill Paterson - Henry Salt
Peter Jeffrey - Sultan
Uma Thurman - Venus / Rose
Alison Steadman - Daisy
Ray Cooper - Functionary
Don Henderson - Commander
Robin Williams - King of the Moon (as Ray D. Tutto)
Sting - Heroic Officer
Andrew MacLachlan - Colonel (as Andrew Maclachlan)
José Lifante - Dr. Death (as Jose Lifante)
Mohamed Badrsalem - Executioner
Kiran Shah - Executioner's Assistant
Franco Adducci - Treasurer
Ettore Martini - First General
Antonio Pistillo - Second General
Michael Polley - Gunner
Tony Smart - Gunner
Laura D'Arista - Theater-goer (uncredited)
Terry Gilliam - Irritating Singer Inside Fish (uncredited)
Balbino Lacosta - (uncredited)

Aucun commentaire pour l'instant.
Toutes les informations proviennent du site http://www.imdb.com
Cette page a été vue 1726 fois.