AVENTURES D'UN HOMME INVISIBLE, LES (1992)
FICHE
| CRITIQUE(S) | PHOTOS | NEWS | DVDS | VIDEOS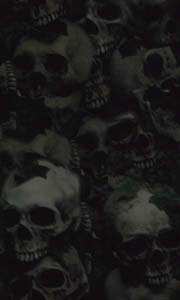 A la suite d'un accident au laboratoire de recherche Magnascopics, où il travaille, Nick Halloway devient invisible. Cette nouvelle propriété de sa personne lui fait découvrir les étranges expeéiences du laboratoire. Mais cette nouvelle qualité ne l'empeche pas d'être en danger. Une seule personne peut l'aider, Alice, sa dernière conquête amoureuse.
Titre original : MEMOIRS OF AN INVISIBLE MAN
Réalisateur(s) :
John Carpenter
Scénariste(s) : HF Saint (book),  , Robert Collector (screenplay) &, Dana Olsen (screenplay) and, William Goldman (screenplay)
Genre(s) : Comedy | Romance | Sci-Fi
Durée : 99 min
Année : 1992
Pays : USA | France
Langue(s) : English
Couleur : Color(Technicolor)
Ratio : 235 : 1
Son : Dolby
Sortie France : 1992-07-29
Sortie US : 1992-02-28
Autre(s) Titre(s) :
(original title) - Memoirs of an Invisible Man
Argentina - Diario de un hombre invisible
Bulgaria (Bulgarian title) - Спомените на невидимия
Brazil - Memórias de um Homem Invisível
Canada (French title) - Les mémoires d'un homme invisible
Germany - Jagd auf einen Unsichtbaren
Denmark - Den usynlige mands erindringer
Spain - Memorias de un hombre invisible
Finland (Swedish title) - Den osynliga mannen
Finland - Näkymättömän miehen muistelmat
France - Les aventures d'un homme invisible
Greece (transliterated ISO-LATIN-1 title) - Oi peripeteies enos aoratou anthropou
Hungary (literal title) - Egy láthatatlan ember feljegyzései
Hungary - Semmit a szemnek
Italy - Avventure di un uomo invisibile
Mexico - Diario de un hombre invisible
Peru - Díario de un hombre invisible
Poland - Wspomnienia niewidzialnego czlowieka
Portugal - Memórias de um Homem Invisível
Serbia - Memoari nevidljivog čoveka
Russia - Исповедь невидимки
Sweden - Den osynlige mannen
Slovenia - Spomini nevidnega cloveka
Uruguay - Diario de un hombre invisible
Acteurs :
Cast 
Chevy Chase Nick Halloway
Daryl Hannah Alice Monroe
Sam Neill David Jenkins
Michael McKean George Talbot
Stephen Tobolowsky Warren Singleton
Jim Norton Dr Bernard Wachs
Pat Skipper Morrissey
Paul Perri Gomez
Richard Epcar Tyler
Steven Barr Clellan
Gregory Paul Martin Richard
Patricia Heaton Ellen
Barry Kivel Drunk Businessman
Donald Li Cab Driver
Rosalind Chao Cathy DiTolla
Jay Gerber Roger Whitman
Shay Duffin Patrick
Edmund L Shaff Edward Schneiderman
Sam Anderson Chairman of the House Committee
Elaine Corral Kendall News Anchor (as Elaine Corral)
Ellen Albertini Dow Mrs Coulson
Jonathan Wigan Delivery Boy
IM Hobson Maitre d'
John Carpenter Helicopter Pilot (as Rip Haight)
Chip Heller Man Who Hails Taxi
Aaron Lustig Technician
Brian Danker SFPD Officer (uncredited)
Steve C Porter Cab Driver (uncredited)
Theodore Carl Soderberg CIA (uncredited)
Tirralan Watkins Student (uncredited)
Aucun commentaire pour l'instant.
Toutes les informations proviennent du site http://www.imdb.com
Cette page a été vue 1450 fois.