AMITYVILLE - DARKFORCE (1993)
FICHE
| CRITIQUE(S) | PHOTOS | NEWS | DVDS |
VIDEOS (1)
|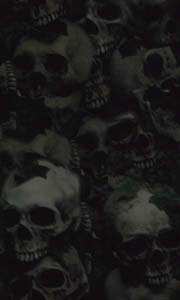 Après l'horloge, le miroir est désormais l'objet maléfique de la maison d'Amityville. Vendu à un photographe, par un clochard, le miroir diffuse des images du massacre qui eut lieu 25 ans plus tôt. Son propriétaire est replongé dans le terrible souvenir d'un père assassin.
Titre original : AMITYVILLE: A NEW GENERATION
Réalisateur(s) :
John Murlowski
Scénariste(s) : Christopher DeFaria (written by) &, Antonio Toro (written by)
Genre(s) : Horror
Durée : 91 min
Année : 1993
Pays : USA
Langue(s) : English
Couleur : Color
Ratio : 133 : 1
Son : Mono
Sortie US : 1993-09-29
Autre(s) Titre(s) :
(original title) - Amityville: A New Generation
Brazil - Amityville: A Nova Geração
Germany - Amityville VI - A New Generation
Spain (alternative spelling) - Amityville 7: Una nueva generación
Spain - Amityville: Una nueva generación
Finland - Amityville: Uusi sukupolvi
France - Amityville - Darkforce
Hungary - Amityville: Az új generáció
Mexico - El regreso
Poland - Horror Amityville: Nastepne pokolenie
Portugal - Amityville: A Nova Geração
Sweden - Amityville: Ondskans ansikte
USA (working title) - Amityville 1993: The Image of Evil
USA (working title) - Amityville 7
Acteurs :
Cast 
Ross Partridge Keyes Terry
Julia Nickson Suki (as Julia Nickson-Soul)
Lala Sloatman Llanie
David Naughton Dick Cutler
Barbara Howard Janet Cutler
Jack Orend Franklin Bronner (as Jack R Orend)
Richard Roundtree Pauli
Terry O'Quinn Detective Clark
Robert Rusler Ray
Lin Shaye Nurse Turner
Karl Johnson Cafe Owner
Ralph Ahn Mr Kim
Tom Wright Morgue Attendant
Bob Jennings Rookie Cop
Jon Steuer Young Keyes
Claudia Gold Keyes' Mother
Robert Harvey Orderly (as Bob Harvey)
Ken Bolognese Critic
Abbe Rowlins Academic
Joseph Schuster Young Man
Robert Hammond Ghoul (uncredited)
Aucun commentaire pour l'instant.
Toutes les informations proviennent du site http://www.imdb.com
Cette page a été vue 3162 fois.