AMITYVILLE 1993 (1992)
FICHE
| CRITIQUE(S) | PHOTOS | NEWS | DVDS | VIDEOS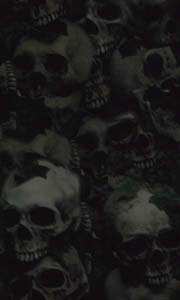 Parmi les meubles d'Amityville figure une horloge vieille de 200 ans qui devient la propriété d'un promoteur immobilier. Or l'objet est possédé tout comme la maison, et ne veut pas la quitter.
Titre original : AMITYVILLE 1992: IT'S ABOUT TIME
Réalisateur(s) :
Tony Randel
Scénariste(s) : John G Jones (book 'Amityville: The Evil Escapes'),  , John G Jones (story),  , Christopher DeFaria (screenplay) &, Antonio Toro (screenplay)
Genre(s) : Horror
Durée : 95 min
Année : 1992
Pays : USA
Langue(s) : English
Couleur : Color
Ratio : 133 : 1
Son : Dolby
Sortie US : 1992-07-16
Autre(s) Titre(s) :
(original title) - Amityville 1992: It's About Time
Germany - Amityville V - Face of Terror
Spain - Amityville 1992: Es cuestión de tiempo
Finland - Amityville 1992 - aika on tullut
France - Amityville 1993
France (alternative spelling) - Amityville chapitre 6
Hungary - Amityville - Ütött az óra
Mexico - Amityville 1992: es cuestión de tiempo
Poland - Amityville 1992: Najwyzszy czas
Portugal - Amityville - A Vingança
Sweden - Huset som gud åter glömde
USA (working title) - Amityville 6
USA (DVD title) - Amityville: It's About Time
Acteurs :
Cast 
Stephen Macht Jacob Sterling
Shawn Weatherly Andrea Livingston
Megan Ward Lisa Sterling
Damon Martin Rusty Sterling
Jonathan Penner Dr Leonard Stafford
Nita Talbot Iris Wheeler
Dean Cochran Andy
Terrie Snell Mrs Tetmann
Kevin Bourland Officer #1
Margarita Franco Officer #2
William Jackson Officer #3 (as William B Jackson)
Willie C Carpenter Doctor
Dick Miller Mr Andersen
Alan Berman Van Driver
Dylan Milo Baby Rusty
Aucun commentaire pour l'instant.
Toutes les informations proviennent du site http://www.imdb.com
Cette page a été vue 1762 fois.