Filmographie de : Alex Chung
Actrice / Acteur :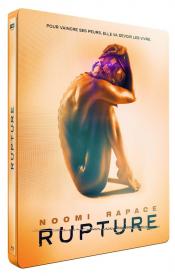 RUPTURE 
(Rupture), de
Steven Shainberg
, 2016
Renée Morgan, une mère célibataire, n'a jamais pu apprendre à être forte. Un jour, après avoir laissé son fils à l'école, elle est brutalement enlevée et jetée dans un camion qui part en trombe et roule pendant des jours. Elle n'a aucune idée où on l'amène, mais de toute évidence, on l'amène très loin… Le camion finit par arriver dans un vaste établissement, possiblement pharmaceutique ou gouvernemental. Un homme...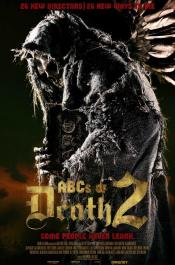 THE ABCS OF DEATH 2
(ABCs of Death 2), de
Rodney Ascher
(segment 'Q is for Questionnaire'),
Julian Barratt
(segment 'B is for Badger'),
Robert Boocheck
(segment 'M is for Masticate'),
Alejandro Brugués
(segment 'E is for Equilibrium'),
Kristina Buozyte
(segment 'K is for Knell'),
Alexandre Bustillo
(segment 'X is for Xylophone'),
Larry Fessenden
(segment 'N is for Nexus'),
Julian Gilbey
(segment 'C is for Capital Punishment'),
Jim Hosking
(segment 'G is for Grandad'),
Lancelot Oduwa Imasuen
(segment 'L is for Legacy'),
EL Katz
(segment 'A is for Amateur'),
Aharon Keshales
(segment 'F is for Falling'),
Steven Kostanski
(segment 'W is for Wish'),
Marvin Kren
(segment 'R is for Roulette'),
Juan Martínez Moreno
(segment 'S is for Split'),
Erik Matti
(segment 'I is for Invincible'),
Wolfgang Matzl
(title sequence),
Julien Maury
(segment 'X is for Xylophone'),
Robert Morgan
(segment 'D is for Deloused'),
Chris Nash
(segment 'Z is for Zygote'),
Vincenzo Natali
(segment 'U is for Utopia'),
Hajime Ohata
(segment 'O is for Ochlocracy [Mob Rule]'),
Navot Papushado
(segment 'F is for Falling'),
Bill Plympton
(segment 'H is for Head Games'),
Dennison Ramalho
(segment 'J is for Jesus'),
Todd Rohal
(segment 'P is for Scary'),
Jerome Sable
(segment 'V is for Vacation'),
Bruno Samper
(segment 'K is for Knell'),
Jen Soska
(segment 'T is for Torture Porn'),
Sylvia Soska
(segment 'T is for Torture Porn'),
Sôichi Umezawa
(segment 'Y is for Youth') (as Soichi Umezawa), 2014
La suite de l'une des plus ambitieuses anthologies jamais conçues au cinéma, réalisée par des cinéastes de tous horizons, du Nigeria au Royaume-Uni en passant par le Brésil, Israël ou les Philippines. Un film composé de 26 segments, chacun dirigé par un réalisateur différent, qui s'est vu attribuer une lettre de l'alphabet, puis qui a choisi de l'illustrer à l'écran par un mot et une histoire dans laquelle la mort joue un...