TRANSFORMERS : LA REVANCHE

(2009)

Deux ans se sont écoulés depuis que Sam Witwicky a sauvé l'univers d'une bataille décisive entre les deux clans rivaux de robots extraterrestres. Malgré ses exploits, Sam reste un adolescent préoccupé par les soucis des jeunes gens de son âge : alors qu'il s'apprête à entrer à l'université, il doit se séparer de sa petite amie Mikaela et de ses parents pour la première fois de sa vie. Il lui faut aussi tenter d'expliquer son départ à son nouvel ami, le robot Bumblebee. Sam aspire à vivre une vie normale d'étudiant, mais il doit tourner le dos à son destin pour y parvenir.

Si Sam a fait ce qu'il a pu pour tirer un trait sur le conflit qui a eu lieu à Mission City et revenir à ses préoccupations quotidiennes, la guerre entre les Autobots et les Decepticons, tout en étant classée secret défense, a entraîné plusieurs changements. Le Secteur 7 a ainsi été dissout et son plus fidèle soldat, l'agent Simmons, a été révoqué sans ménagement. Résultat : une nouvelle agence, NEST, a été mise en place. Avec l'aide d'officiers connaissant parfaitement le terrain comme Lennox et Epps, NEST a pour mission de collaborer avec les Autobots pour éviter un nouvel affrontement avec les Decepticons. Malheureusement, le conseiller auprès de la Sécurité Nationale, Theodore Galloway, manque d'intuition pour prendre toute la mesure du danger. Cherchant à prendre le contrôle des organisations militaires pour accroître son pouvoir, il s'efforce de dissoudre NEST qu'il considère comme une structure gouvernementale inutile. Il est convaincu que la menace d'une guerre est écartée et que les humains n'ont aucun intérêt à soutenir les Autobots contre les Decepticons.

Alors que la vie de Sam semble reprendre normalement son cours à l'université, et qu'il fait la connaissance de son colocataire Leo et de la ravissante Alice, il est soudain assailli par des visions semblables à des éclairs. Craignant d'être frappé par le même type de démence que son grand-père, Sam ne parle à personne de ses hallucinations – jusqu'à ce qu'il ne puisse plus faire comme si les messages et les symboles qu'elles véhiculent n'existaient pas.

Bien qu'il en ait décidé autrement, Sam se retrouve une fois encore au cœur d'un combat entre les Autobots et les Decepticons où se joue le sort de l'univers. Sans le savoir, il est le seul qui puisse faire triompher le bien contre les forces du mal. Avec l'aide de ses amis, de ses contacts chez NEST et même de ses parents, Sam apprend à être fier du nom Witwicky et de la devise familiale : "Sans sacrifice, point de victoire !"




Titre original : TRANSFORMERS: REVENGE OF THE FALLEN

Genre(s) : Action, Adventure, Sci-Fi

Durée : 149 minAnnée : 2009Pays : USALangue(s) : English | SpanishCouleur : ColorRatio : 2.39 : 1

Son : SDDS| Dolby Digital| DTS| Sonics-DDP(IMAX version)| Dolby Atmos

Sortie France : 2009-06-24Sortie US : 2009-06-22
- VOS COMMENTAIRES (ancienne version pour ceux qui n'ont pas de compte Facebook) -

Attention, vous laissez des commentaires sur le film et non sur la critique ou le site.
Tout commentaire injurieux, raciste ou déplacé sera supprimé par la rédaction.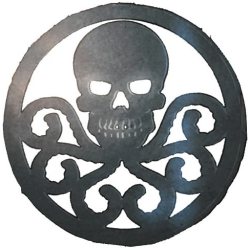 Nic la nique
- 10/07/2011 à 23:20
# 4
Comme le premier opus, cette suite reste une adaptation médiocre a mon sens, les effets spéciaux sont hallucinants mais tout ça n'est que de la poudre aux yeux a mon humble avis.
C'est creux et bourré de clichés, comme la plupart des gigantesques productions hollywoodiennes.
Un truc pour les gosses le dimanche après midi.
Sa note:
4/10
ottorivers
- 15/03/2010 à 16:29
# 3
Si il n'y avait pas de robots et d'effets speciaux, j'aurais divisé la note par deux. Mais bon il y en a, et il y a du pognon ce qui aide pas mal.
Quand au talent, c'est plutôt relatif.
Sa note:
4/10

Oh My Gore !
- 24/02/2010 à 22:37
# 2
Ménage fait sur la demande de Da Godfather, j'ai également viré le tiens Vincent car ta réponse ne voulais plus rien dire :)

vincethecrock
- 16/02/2010 à 10:58
# 1
Je me rends compte que j'ai commis une petite erreur en disant que le film est plus long, il est à peine plus long de 4 minutes, ce qui finalement n'a aucune importance...

Sinon, par rapport à la comparaison avec Terminator 4, j'avoue que plus je vois TF2 et plus j'y vois des défauts qui m'ennuient alors que plus je vois T4 et plus j'y trouve de nouvelles qualités qui m'enchantent.

Dommage et en même temps très bien pour Michael Bay, car il a clairement dit qu'il était conscient des erreurs du 2 (comme quoi il est pas si con et si borné) et je suis certain qu'il fera tout son possible pour ne pas les reproduire à nouveau dans le troisième volet.
Sa note:
8/10
Laissez votre commentaire
Toutes les informations proviennent du site http://www.imdb.com
Cette page a été vue 21184 fois.