Filmographie de : Ralph Bellamy
Actrice / Acteur :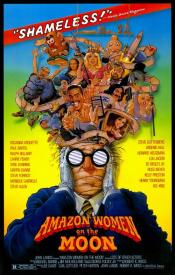 CHEESEBURGER FILM SANDWICH
(Amazon Women on the Moon), de
Joe Dante
(segments 'The French Ventiloquist's Dummy' [TV cut & DVD only], 'Hairlooming', 'Bullshit or Not', 'Critic's Corner', 'Roast Your Loved One', 'Reckless Youth'),
Carl Gottlieb
(segments 'Peter Pan Theater' [TV cut & DVD only], 'Pethouse Video', 'Son of the Invisible Man', 'Art Sale'),
Peter Horton
(segment 'The Unknown Soldier' [TV cut & DVD only]'Two ID's'),
John Landis
(segments 'Mondo Condo', 'Hospital', 'Blacks Without Soul', 'Don 'No Soul' Simmons', 'Video Date'),
Robert K Weiss
(segments 'Murray in Videoland', 'Amazon Women on the Moon', 'Silly Paté', 'Video Pirates', 'First Lady of the Evening', 'Titan Man'), 1987
Une suite de sketches ayant comme fil conducteur le film imaginaire de science-fiction Amazon Women On The Moon, dont la diffusion s'avère sans cesse interrompue....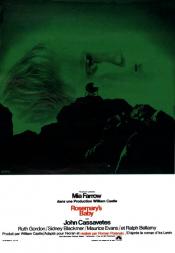 ROSEMARY'S BABY
, de
Roman Polanski
, 1968
Malgré les conseils de leur vieil ami Hutch, Guy Woodhouse et sa jeune femme, enceinte, s'installent dans un immeuble new-yorkais vétuste, considéré par leur ami comme une demeure maléfique. Aussitôt, leurs voisins, Minnie et Roman Castevet, vieux couple d'Europe centrale, imposent leur amitié et leurs services. Si Guy accepte facilement ce voisinage, Rosemary, enceinte, s'en inquiète et d'étranges évènements commencent à...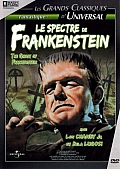 SPECTRE DE FRANKENSTEIN, LE
(The Ghost of Frankenstein), de
Erle C Kenton
, 1942
Le Monstre, ramené à la vie alors que le château du Docteur Frankenstein est attaqué par des villageois, est conduit par Ygor chez Ludwig, le fils du Docteur, afin de le rendre plus fort....
LOUP-GAROU, LE
(The Wolf Man), de
George Waggner
, 1941
...