Filmographie de : G Patrick Currie
Actrice / Acteur :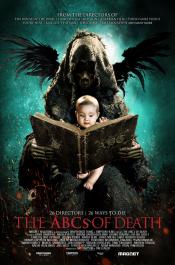 THE ABCS OF DEATH
, de
Kaare Andrews
(segment 'V is for Vagitus'),
Angela Bettis
(segment 'E is for Exterminate'),
Hélène Cattet
(segment 'O is for Orgasm'),
Ernesto Díaz Espinoza
(segment 'C is for Cycle'),
Jason Eisener
(segment 'Y Is for Youngbuck'),
Bruno Forzani
(segment 'O is for Orgasm'),
Adrian Garcia Bogliano
(segment 'B Is for Bigfoot') (as Adrián García Bogliano),
Xavier Gens
(segment 'X Is for XXL'),
Jorge Michel Grau
(segment 'I is for Ingrown'),
Lee Hardcastle
(segment 'T Is for Toilet'),
Noboru Iguchi
(segment 'F is for Fart'),
Thomas Cappelen Malling
(segment 'H is for Hydro-Electric Diffusion'),
Anders Morgenthaler
(segment 'K is for Klutz'),
Yoshihiro Nishimura
(segment 'Z is for Zetsumetsu'),
Banjong Pisanthanakun
(segment 'N is for Nuptials'),
Simon Rumley
(segment 'P Is for Pressure'),
Marcel Sarmiento
(segment 'D Is for Dogfight'),
Jon Schnepp
(segment 'W is for WTF?'),
Srdjan Spasojevic
(segment 'R Is for Removed'),
Timo Tjahjanto
(segment 'L is for Libido'),
Andrew Traucki
(segment 'G is for Gravity'),
Nacho Vigalondo
(segment 'A Is for Apocalypse'),
Jake West
(segment 'S is for Speed'),
Ti West
(segment 'M Is for Miscarriage'),
Ben Wheatley
(segment 'U Is for Unearthed'),
Adam Wingard
(segment 'Q Is for Quack'),
Yudai Yamaguchi
(segment 'J is for Jidai-geki'), 2012
26 lettres. 26 réalisateurs. 26 façons de mourir. Un abécédaire de la Mort frénétique et extrême....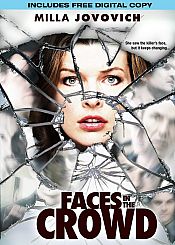 FACES IN THE CROWD
, de
Julien Magnat
, 2011
...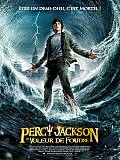 PERCY JACKSON LE VOLEUR DE FOUDRE
(Percy Jackson & the Olympians: The Lightning Thief), de
Chris Columbus
, 2010
Un jeune homme découvre qu'il est le descendant d'un dieu grec et s'embarque, avec l'aide d'un satyre et de la fille d'Athena, dans une dangereuse aventure pour résoudre une guerre entre dieux. Sur sa route, il devra affronter une horde d'ennemis mythologiques bien décidés à le stopper....
"BATTLESTAR GALACTICA"
(Battlestar Galactica), de
Michael Rymer
(22 episodes, 2004-2009),
Michael Nankin
(8 episodes, 2005-2009),
Rod Hardy
(6 episodes, 2004-2008),
Sergio Mimica-Gezzan
(6 episodes, 2004-2006),
Robert M Young
(5 episodes, 2004-2009),
Edward James Olmos
(4 episodes, 2004-2009),
Jeff Woolnough
(3 episodes, 2005-2006),
Wayne Rose
(3 episodes, 2007-2009),
Allan Kroeker
(2 episodes, 2004-2005),
Félix Enríquez Alcalá
(2 episodes, 2006),
Marita Grabiak
(1 episode, 2004),
Brad Turner
(1 episode, 2004),
Jonas Pate
(1 episode, 2005),
Jean de Segonzac
(1 episode, 2006),
Bill Eagles
(1 episode, 2006),
James Head
(1 episode, 2006),
Reynaldo Villalobos
(1 episode, 2006),
Paul A Edwards
(1 episode, 2008),
Anthony Hemingway
(1 episode, 2008),
John Dahl
(1 episode, 2009),
Gwyneth Horder-Payton
(1 episode, 2009),
Ronald D Moore
(1 episode, 2009), 2004
Puissants robots, les Cylons règnent en maître sur l'univers. A bord du dernier vaisseau de guerre, le Galactica, des humains tentent de survivre en entreprenant le voyage de la dernière chance : trouver une légendaire planète appelée la Terre....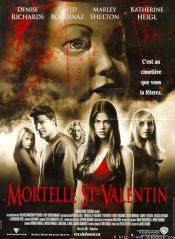 MORTELLE SAINT VALENTIN
, de
Jamie Blanks
, 2001
...