Filmographie de : Yuchun Li
Actrice / Acteur :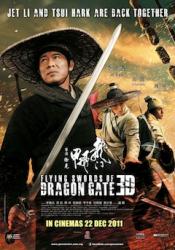 FLYING SWORDS OF THE DRAGON GATE
(Long men fei jia), de
Hark Tsui
, 2011
Chine, fin de la dynastie Ming. Yu, un eunuque sanguinaire, fait régner la terreur et cherche à éliminer tous ses opposants. Mais un groupe de rebelles, mené par le résistant Zhao, prépare la riposte......