Filmographie de : Tina Holland
Actrice / Acteur :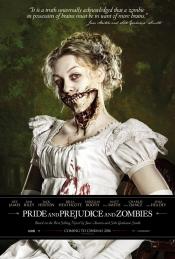 PRIDE AND PREJUDICE AND ZOMBIES
, de
Burr Steers
, 2016
Depuis une cinquantaine d'années, l'Angleterre victorienne subit une mystérieuse épidémie : des zombies battent la campagne, dévorant les vivants pour prolonger leur existence tout en contaminant ceux qu'ils ne tuent pas immédiatement. Pour protéger ses cinq filles, Mr. Bennet les a envoyées toutes jeunes en Chine se perfectionner dans les arts martiaux. Lors d'une sanglante attaque, Elizabeth, la plus douée d'entre elles,...
THE GIRL WITH ALL THE GIFTS 
, de
Colm McCarthy
, 2016
Au fin fond de la campagne anglaise, une base militaire héberge et retient prisonniers un groupe d'enfants peu ordinaires qui, malgré le fait d'avoir été infectés par un agent pathogène « zombie » qui a décimé la planète, demeurent capables de penser et de ressentir des émotions. Lorsque la base est attaquée, l'une d'entre eux, Mélanie, réussit à s'échapper en compagnie de son professeur, de deux soldats et d'une...