Filmographie de : Tawanda Manyimo
Actrice / Acteur :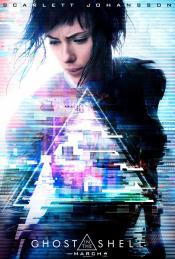 GHOST IN THE SHELL 
, de
Rupert Sanders
(directed by), 2017
Le combat mené par le cyborg Major et l'équipe d'élite de la Section 9 contre des cyber-terroristes radicaux....
ROVER, THE
(The Rover ), de
David Michôd
, 2014
Dix ans après l'effondrement de l'économie occidentale, les mines australiennes sont encore en activité, et cette industrie attire les hommes les plus désespérés et les plus dangereux. Là-bas, dans une société moribonde où survivre est un combat de chaque jour, plus aucune loi n'existe. Eric a tout laissé derrière lui. Ce n'est plus qu'un vagabond, un homme froid rempli de colère. Lorsqu'il se fait voler la seule chose...