Filmographie de : Sonny Forbes
Actrice / Acteur :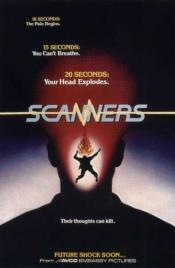 SCANNERS
(Scanners ), de
David Cronenberg
, 1981
...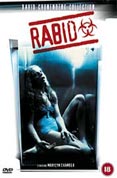 RAGE
(Rabid), de
David Cronenberg
, 1977
Victime d'un accident de moto avec son ami Alex, Rose est emmenée d'urgence à la clinique, dont le grand patron, le docteur Dan Keloid, est spécialisé dans la chirurgie esthétique. Le triste état de Rose offre à Keloid l'occasion d'expérimenter un type de greffe tout à fait nouveau. Quand la jeune femme sort du coma, un mois plus tard, elle a pratiquement retrouvé son apparence d'autrefois. Seul détail curieux: son...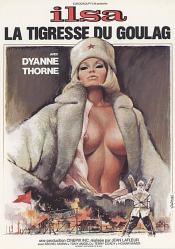 ILSA, LA TIGRESSE DU GOULAG
(Ilsa the Tigress of Siberia), de
Jean LaFleur
(as Jean Lafleur), 1977
Les aventures d'Ilsa la tigresse dans le goulag nø 14 ou les prisonniers politiques sont traites sans pitie. On la retrouve quelques annees plus tart a l'Ouest recyclee dans la prostitution....

FRISSONS
(Shivers), de
David Cronenberg
, 1975
...