Filmographie de : Sissi Duparc
Actrice / Acteur :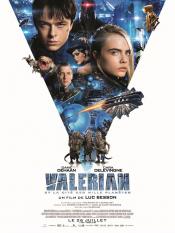 VALéRIAN ET LA CITé DES MILLE PLANèTES
(Valerian and the City of a Thousand Planets), de
Luc Besson
, 2017
Au 28ème siècle, Valérian et Laureline forment une équipe d'agents spatio-temporels chargés de maintenir l'ordre dans les territoires humains. Mandaté par le Ministre de la Défense, le duo part en mission sur l'extraordinaire cité intergalactique Alpha - une métropole en constante expansion où des espèces venues de l'univers tout entier ont convergé au fil des siècles pour partager leurs connaissances, leur savoir-faire et leur...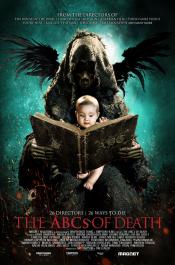 THE ABCS OF DEATH
(The ABCs of Death ), de
Kaare Andrews
(segment 'V is for Vagitus'),
Angela Bettis
(segment 'E is for Exterminate'),
Hélène Cattet
(segment 'O is for Orgasm'),
Ernesto Díaz Espinoza
(segment 'C is for Cycle'),
Jason Eisener
(segment 'Y Is for Youngbuck'),
Bruno Forzani
(segment 'O is for Orgasm'),
Adrián García Bogliano
(segment 'B Is for Bigfoot'),
Xavier Gens
(segment 'X Is for XXL'),
Jorge Michel Grau
(segment 'I is for Ingrown'),
Lee Hardcastle
(segment 'T Is for Toilet'),
Noboru Iguchi
(segment 'F is for Fart'),
Thomas Cappelen Malling
(segment 'H is for Hydro-Electric Diffusion'),
Anders Morgenthaler
(segment 'K is for Klutz'),
Yoshihiro Nishimura
(segment 'Z is for Zetsumetsu'),
Banjong Pisanthanakun
(segment 'N is for Nuptials'),
Simon Rumley
(segment 'P Is for Pressure'),
Marcel Sarmiento
(segment 'D Is for Dogfight'),
Jon Schnepp
(segment 'W is for WTF?'),
Srdjan Spasojevic
(segment 'R Is for Removed'),
Timo Tjahjanto
(segment 'L is for Libido'),
Andrew Traucki
(segment 'G is for Gravity'),
Nacho Vigalondo
(segment 'A Is for Apocalypse'),
Jake West
(segment 'S is for Speed'),
Ti West
(segment 'M Is for Miscarriage'),
Ben Wheatley
(segment 'U Is for Unearthed'),
Adam Wingard
(segment 'Q Is for Quack'),
Yudai Yamaguchi
(segment 'J is for Jidai-geki'), 2012
26 lettres. 26 réalisateurs. 26 façons de mourir. Un abécédaire de la Mort frénétique et extrême....