Filmographie de : Peter Mountain
Actrice / Acteur :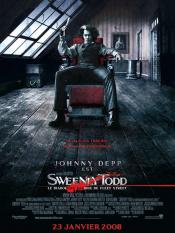 SWEENEY TODD: LE DIABOLIQUE BARBIER DE FLEET STREET
(Sweeney Todd: The Demon Barber of Fleet Street), de
Tim Burton
, 2007
Après avoir croupi pendant 15 ans dans une prison australienne, Benjamin Barker s'évade et regagne Londres avec une seule idée en tête : se venger de l'infâme Juge Turpin qui le condamna pour lui ravir sa femme, Lucy, et son bébé, Johanna. Adoptant le nom de Sweeney Todd, il reprend possession de son échoppe de barbier, située au-dessus de la boulangerie de Mme Nellie Lovett. Celle-ci l'informe que Lucy se donna la mort après avoir...
AUGUST UNDERGROUND'S MORDUM
, de
Jerami Cruise
(as Cruise),
Killjoy
,
Michael Todd Schneider
(as Maggot),
Fred Vogel
(as Fredenstein),
Cristie Whiles
(as Crusty), 2003
...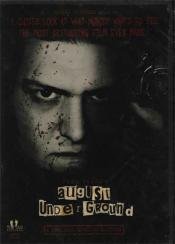 AUGUST UNDERGROUND
, de
Fred Vogel
, 2001
...