Filmographie de : Murari Kumar
Actrice / Acteur :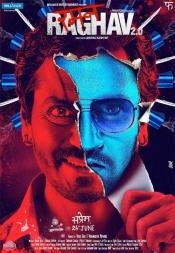 THE MUMBAI MURDERS
(Raman Raghav 2.0), de
Anurag Kashyap
, 2016
Set in present day Mumbai the story follows the life of a serial killer Ramanna who is inspired by an infamous serial killer from the 1960s Raman Raghav. His strange obsession with Raghavan, a young Cop keeps growing as he closely follows him without his knowledge and often creates situations where both of them come face to face....
UGLY
, de
Anurag Kashyap
, 2013
Rahul et Shalini, les parents de Kali, 10 ans, sont divorcés. La fillette vit désormais avec sa mère et son beau-père, Shoumik, responsable d'une brigade de la police de Mumbai. Un samedi, alors que Kali passe la journée avec son père Rahul, elle disparaît. Commence alors une enquête où tout le monde devient suspect…...