Filmographie de : Michael Yama
Actrice / Acteur :
AVATAR: THE LAST AIRBENDER
, de
Giancarlo Volpe
(19 episodes, 2005-2008),
Ethan Spaulding
(12 episodes, 2006-2008),
Lauren MacMullan
(10 episodes, 2005-2006),
Dave Filoni
(9 episodes, 2005),
Joaquim Dos Santos
(8 episodes, 2007-2008),
Seung-Hyun Oh
(3 episodes, 2007),
Anthony Lioi
(2 episodes, 2005),
Michael Dante DiMartino
(2 episodes, 2006),
Bryan Konietzko
(1 episode, 2006), 2008
...
HIDDEN
(The Hidden), de
Jack Sholder
, 1987
Les aventures d'un horrible et méchant extraterrestre qui vaque de corps en corps pour détruire, détruire et détruire encore. Son objectif: le sénateur Holt, candidat a la présidence. Mais de compétents policiers, comme toujours, veillent. Grand prix Avoriaz 1988....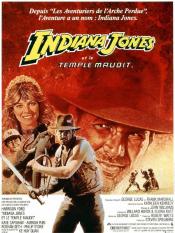 INDIANA JONES ET LE TEMPLE MAUDIT
(Indiana Jones and the Temple of Doom), de
Steven Spielberg
, 1984
L'archéologue aventurier Indiana Jones est de retour. Il poursuit une terrible secte qui a dérobé un joyau sacré doté de pouvoirs fabuleux. Une chanteuse de cabaret et un époustouflant gamin l'aideront a affronter les dangers les plus insensés. ...