Filmographie de : Lisa Michelle Axelrod
Actrice / Acteur :
TALES FROM THE CRAPPER
, de
Gabriel Friedman
(as Flabe Griedman),
Chad Ferrin
(space crash segment),
Dave Paiko
(segment 'Soul Stripper') (as David Paiko),
Brian Spitz
(segment 'Freeride'),
Lloyd Kaufman
(uncredited), 2004
...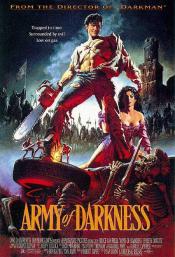 ARMéE DES TéNèBRES, L'
(Army of Darkness), de
Sam Raimi
, 1992
Une tronçonneuse greffée au poignet, un fusil à canon scié dans l'autre main, Ash, le héros des Evil Dead, remonte le cours du temps jusqu'en 1300. Là, il lui faut mettre la main sur le Nécronomicon, grimoire à l'origine de ses malheurs. Sa quête se transforme vite en effarante croisade, qui le mène à affronter une armée de squelettes......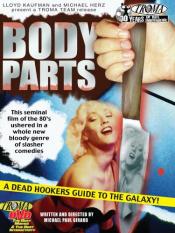 BODY PARTS
, de
Michael Paul Girard
,
Jan Marlyn Reesman
(second director), 1992
...