Filmographie de : Harry Landers
Actrice / Acteur :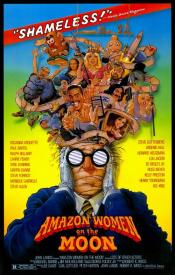 CHEESEBURGER FILM SANDWICH
, de
Joe Dante
(segments 'The French Ventiloquist's Dummy' [TV cut & DVD only], 'Hairlooming', 'Bullshit or Not', 'Critic's Corner', 'Roast Your Loved One', 'Reckless Youth'),
Carl Gottlieb
(segments 'Peter Pan Theater' [TV cut & DVD only], 'Pethouse Video', 'Son of the Invisible Man', 'Art Sale'),
Peter Horton
(segment 'The Unknown Soldier' [TV cut & DVD only]'Two ID's'),
John Landis
(segments 'Mondo Condo', 'Hospital', 'Blacks Without Soul', 'Don 'No Soul' Simmons', 'Video Date'),
Robert K Weiss
(segments 'Murray in Videoland', 'Amazon Women on the Moon', 'Silly Paté', 'Video Pirates', 'First Lady of the Evening', 'Titan Man'), 1987
Une suite de sketches ayant comme fil conducteur le film imaginaire de science-fiction Amazon Women On The Moon, dont la diffusion s'avère sans cesse interrompue....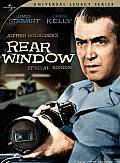 FENêTRE SUR COUR
(Fenêtre sur cour), de
Alfred Hitchcock
, 1954
Un reporter immobilisé par un plâtre observe de sa fenêtre les allées et venues de ses voisins. Le comportement bizarre d'un représentant de commerce l'intrigue à un point tel qu'il le croit meurtrier de sa femme. Fantasme ou réalité ?...
FANTôME DE L'ESPACE, LE
(Phantom from Space), de
W Lee Wilder
, 1953
An alien being with the power of invisibility lands in Santa Monica. Killing two people who attacked him due to the menacing appearance of his spacesuit, the creature takes it off while being pursued by government authorities. ...