Filmographie de : David Mazouz
Actrice / Acteur :
INCARNATE 
, de
Brad Peyton
, 2016
Lindsay, mère célibataire, est le témoin de très inquiétants phénomènes chez son fils de onze ans, Cameron. Persuadée qu'il s'agit d'un cas de possession démoniaque, Lindsay et une envoyée du Vatican font appel au scientifique Seth Ember pour s'en débarrasser. Cloué dans une chaise roulante après l'accident tragique dans lequel sa famille a disparu, il est capable de s'introduire dans le subconscient de la personne...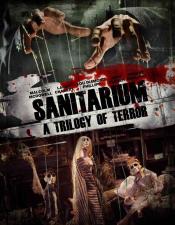 SANITARIUM
(Sanitarium ), de
Bryan Ortiz
(segments 'Monsters are Real', 'Sanitarium'),
Bryan Ramirez
(segment 'Figuratively Speaking'),
Kerry Valderrama
(segments 'Sanitarium', 'Up to the Last Man'), 2013
...