ÉTRANGE MR. SLADE, L' (1953)
FICHE
| CRITIQUE(S) | PHOTOS | NEWS | DVDS | VIDEOS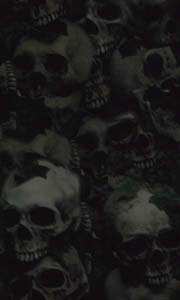 Titre original : MAN IN THE ATTIC
Réalisateur(s) :
Hugo Fregonese
Scénariste(s) : Robert Presnell Jr., Barré Lyndon
Année : 1953
Pays : USA
Langue(s) : English
Couleur : Black and White
Ratio : 1.33 : 1
Son : Mono| Mono(Western Electric Recording)
Sortie US : 1953-12-23
Autre(s) Titre(s) :
Man in the Attic - USA (original title)
Der unheimliche Untermieter - Austria / West Germany
Covek u potkrovlju - Yugoslavia (literal title) (Serbian title)
De doder van Londen - Belgium (Flemish title)
El hombre del ático - Argentina
Jack l'éventreur - France (DVD title)
Jack, o Estripador - Portugal (imdb display title)
L'étrange Mr. Slade - France (imdb display title)
La mano nell'ombra - Italy
Le tueur de Londres - Belgium (French title)
Mannen i vindskupan - Sweden
Mies ullakolla - Finland
O Estranho Inquilino - Brazil (imdb display title)
O anthropos tis sofitas - Greece (transliterated ISO-LATIN-1 title)
Acteurs :
Jack Palance - Slade
Constance Smith - Lily Bonner
Byron Palmer - Insp. Paul Warwick
Frances Bavier - Helen Harley
Rhys Williams - William Harley
Sean McClory - Constable #1
Leslie Bradley - Constable #2
Tita Phillips - Daisy (the maid)
Lester Matthews - Chief Insp. Melville (as Lester Mathews)
Harry Cording - Detective Sgt. Bates
Lisa Daniels - Mary Lenihan
Lilian Bond - Annie Rowley
Isabel Jewell - Katy
James Conaty - Theatre Patron (uncredited)
Franklyn Farnum - Theatre Patron (uncredited)
Stuart Holmes - Theatre Patron (uncredited)
Colin Kenny - Theatre Patron (uncredited)
Sylvia Lewis - Dance Hall Dancer (uncredited)
Mickey Martin - Messenger Boy (uncredited)
Jeffrey Sayre - Theatre Patron (uncredited)
Ben Wright - Detective in Theatre Box (uncredited)

Aucun commentaire pour l'instant.
Toutes les informations proviennent du site http://www.imdb.com
Cette page a été vue 1251 fois.